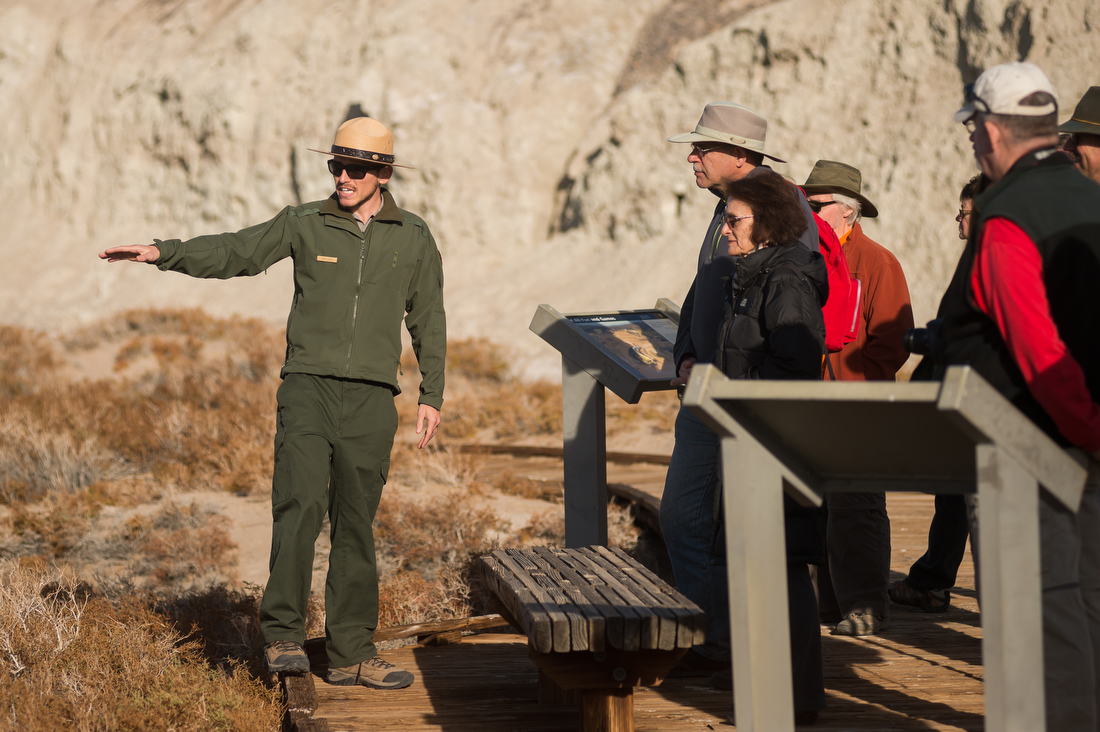 Park Rangers can introduce you to a new canyon, explore the night sky with you, guide you across the moonlit sand dunes, take you back in time... or just answer your questions!
Winter - Spring Programs
Beginning October 23, 2016 daily ranger programs will be available throughout the winter and spring. Expanded weekend programs including periodic night sky events will start beginning mid-November. For a complete list of activities, stop
at the Furnace Creek Visitor Center or speak to a ranger. Schedules may change for special events, park staffing, emergencies, or be cancelled due to inclement weather.