Guided Tours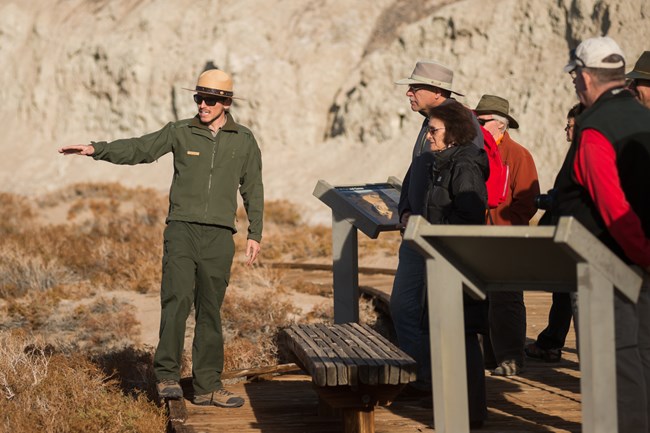 Ranger-led Programs
Park Rangers can introduce you to a new canyon, explore the night sky with you, guide you across the moonlit sand dunes, take you back in time... or just answer your questions!
Each program meets at the specified location daily. Expanded weekend programs including night sky events and evening programs are offered most Thursday-Sundays. For a complete list of activities, stop at the Furnace Creek Visitor Center or speak to a ranger. Schedules may change for special events, park staffing, emergencies, or be cancelled due to inclement weather.
Program Descriptions:
Daily Programs are offered December - March. Please check the calendar for scheduled dates.
Golden Canyon Walk
Hike with a ranger at Golden Canyon.
Meet at the Golden Canyon parking area.
30-45 minutes
Mesquite Flat Dunes Ranger Talk
Find out about the Mesquite Flat Sand Dunes!
Meet at the Mesquite Flat Sand Dunes.
30-45 minutes.
Badwater Ranger Talk


Explore the extremes of Death Valley below sea level!
Meet at the Badwater parking area.
30-45 minutes
Harmony Borax Works Ranger Talk
Learn about borax and mining history.
Meet at the Harmony Borax Works parking area.
30-45 minutes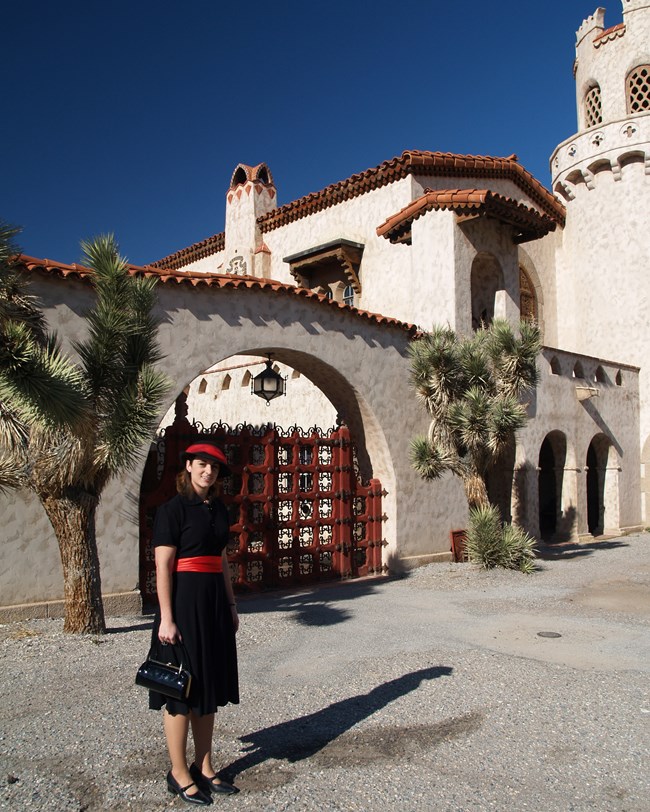 Scotty's Castle is CLOSED due to damage from a flood on Oct. 18, 2015. It will remain closed until further notice. See the alerts above for details.
Special Flood Recovery Tours
DVNHA and the National Park Service are pleased to offer walking tours of the Scotty's Castle Grounds. Come see first-hand how the power of water shapes the landscape of Death Valley. Participants will walk the grounds of Scotty's Castle with a ranger to learn about the damage sustained and the repairs in progress. Explore the stories of this unique place in the desert, the people who called it home, and the projects underway to reopen this unique historic district.
Tours are typically offered on Sundays mid-December through mid-April, for more information, check out the DVNHA Scotty's Castle Flood Recovery Tours.
Tours are still available for the 2020/2021 season!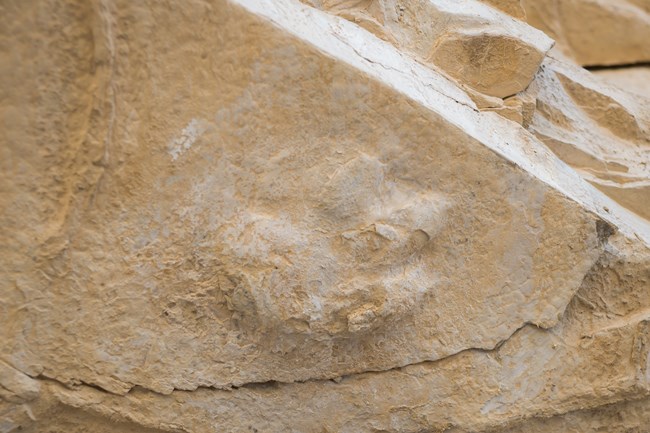 Special Paleontology Hikes
These hikes are in a remote area of the park that is otherwise closed to the public. These hikes occur on selected dates throughout the winter and feature opportunities to see fossilized tracks of bird, horse, camel, and mastodon-like creatures.

This is a moderately strenuous, seven-mile round trip hike with 1,500' elevation gain on rugged, uneven terrain. It is not recommended for anyone with mobility or breathing difficulties or children under 10. Participants should be regularly hiking at least four miles on uneven terrain in the weeks leading up to this hike.

Each hike is limited to 15 people. There is no fee for these day long guided hikes, but donations to support the program are welcomed and can be made through the Death Valley Natural History Association.

We anticipate offering the programs again in the winter of 2021/2022. More information will be posted here in the fall.
Last updated: October 1, 2021