Indoor Activities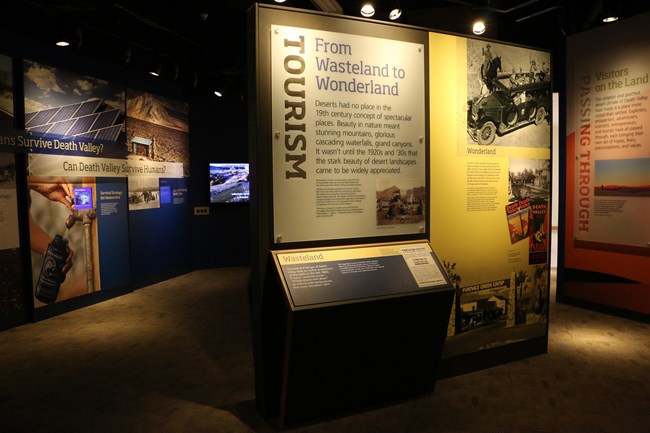 Furnace Creek Visitor Center
Visitor Center Hours: 8 am to 5 pm
Speak with park rangers
Pay park fees and purchase national park passes
View the exhibits
Watch the park film (20 minutes in length)
Shop at the bookstore - light snacks/sandwiches/water are available for purchase
Become a Junior Ranger! Complete the activities in the booklet and earn a badge.


ADA- assisted listening and audio description devices are available for the park film and visitor center exhibits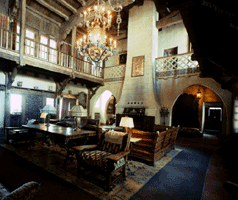 Scotty's Castle & Visitor Center
SCOTTY'S CASTLE IS CLOSED UNTIL FURTHER NOTICE DUE TO FLOOD DAMAGE.
Scotty's Castle is an elaborate, Spanish-style mansion built in the 1920s and '30s. Take a ranger-guided tour of the castle interior or the system of underground tunnels. Visit the museum and bookstore located in the Scotty's Castle Visitor Center. Snacks, sandwiches and drinks are available for sale at the visitor center. Hours: Closed until further notice.


Last updated: July 18, 2020