Podcasts
Death Valley: A Tour
Take a tour around some of the most popular attractions in Death Valley's first podcast. We'll explore the views and history through some of the most visited and famous sights like Dante's View, Badwater, and Zabriskie Point. Join Ranger Alexandra and Ranger Mike on this whirlwind tour and learn something new about Death Valley National Park!
Download this podcast by right-clicking here:
DeathValley:ATour.mp3
Correction: After speaking with a talented Yosemite Ranger, we have realized we misspoke. The original "Firefall" was from Glacier Point.
Read about that here.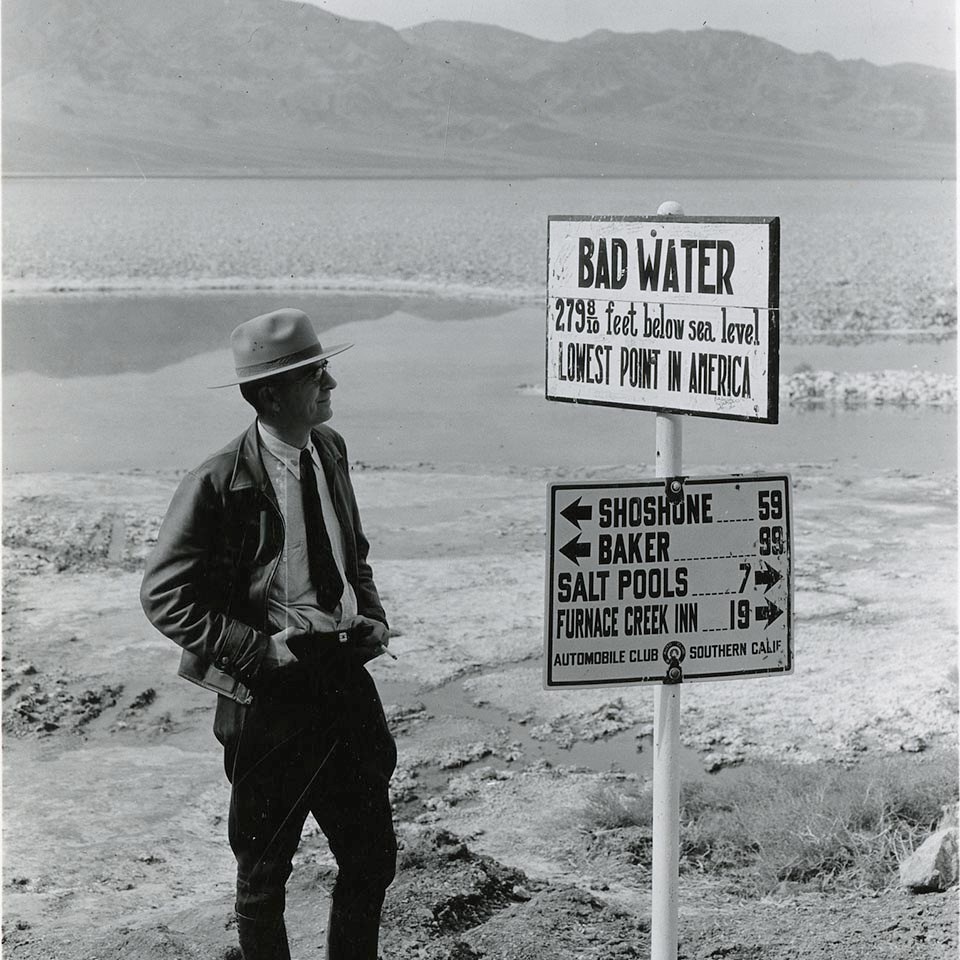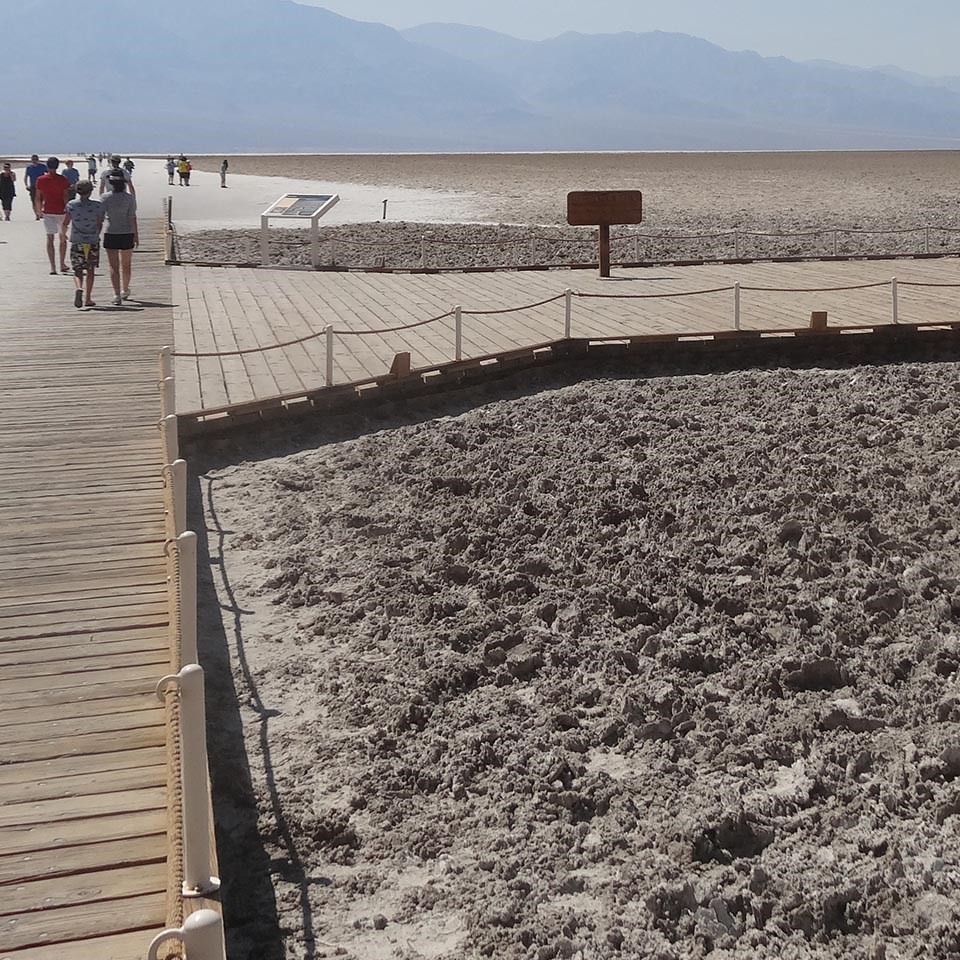 Left image
Ranger John Bergen stands at Badwater in 1935
Credit: NPS/George A. Grant
Right image
Badwater today.
Credit: NPS/Alexandra Rothermel
Death Valley: A Tour

Buckle up and take a ride through some of Death Valley's most popular attractions with Ranger Mike and Ranger Alexandra. We'll discuss what you'd see at Dante's View, Badwater, Twenty Mule Team Canyon, Zabriskie Point, Golden Canyon, Devils Golf Course, and Natural Bridge, and how things have changed in history.

Credit / Author:

Death Valley National Park

Date created:

2020-10-14 00:00:00.0
Last updated: May 9, 2017