Be A Junior Ranger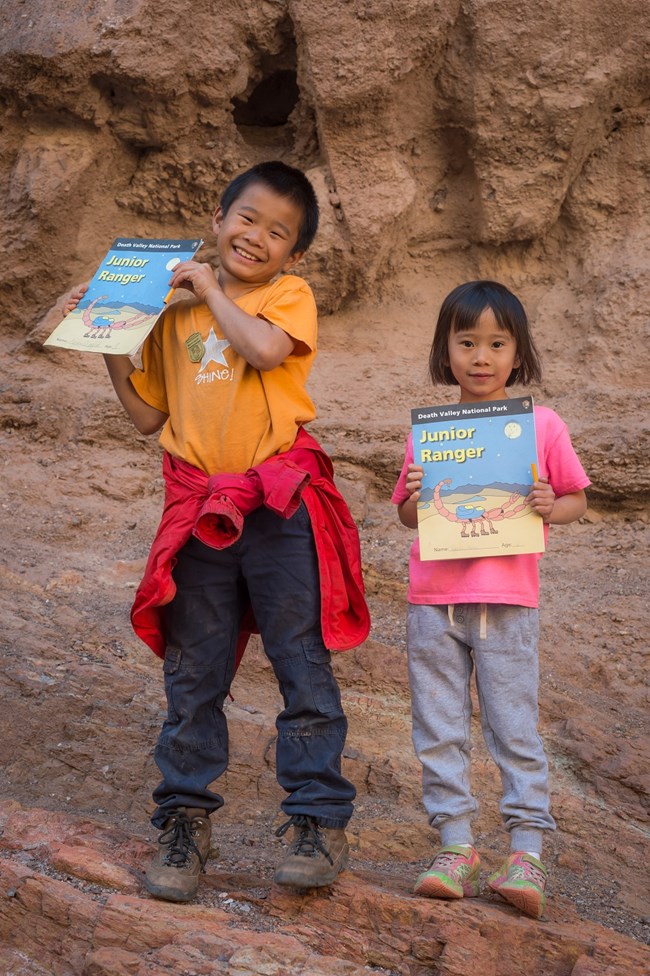 Want to have fun while exploring Death Valley? You can become a JUNIOR RANGER!
Here are the things you will need to do:
1) Pick up a free activity booklet at Furnace Creek Visitor Center, or print one off here:
Mid-October to Mid-April:
Winter Booklet
2) Complete the right number of activities for your age.
Once you finish your booklet, bring it to Furnace Creek Visitor Center. A park ranger will check your booklet and you will receive your official badge. Once you're done, you can also buy a patch at the visitor center bookstore.
Join a park ranger for a guided hike or ranger talk during the fall, winter or spring seasons. Stop by the visitor center in Furnace Creek to check on times and locations.

Last updated: August 10, 2019