Professional Development
Devils Tower National Monument works with local schools and districts to offer training on how to utilize the park as an education resource. Workshops may be held either in the park or at a local school, and are a great way for teachers to earn continuing education credits.
All Teacher Workshops
Spend your summer working at your local national park! Teachers are given the opportunity to work alongside park staff to build upon the relationship between the education community and the National Park Service. Discover what it's like to work in one of the coolest places around, and develop education material that will be used by other teachers around the region.
All Teacher-Ranger-Teachers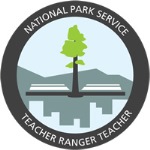 TRT Program
Learn More
Last updated: April 16, 2017