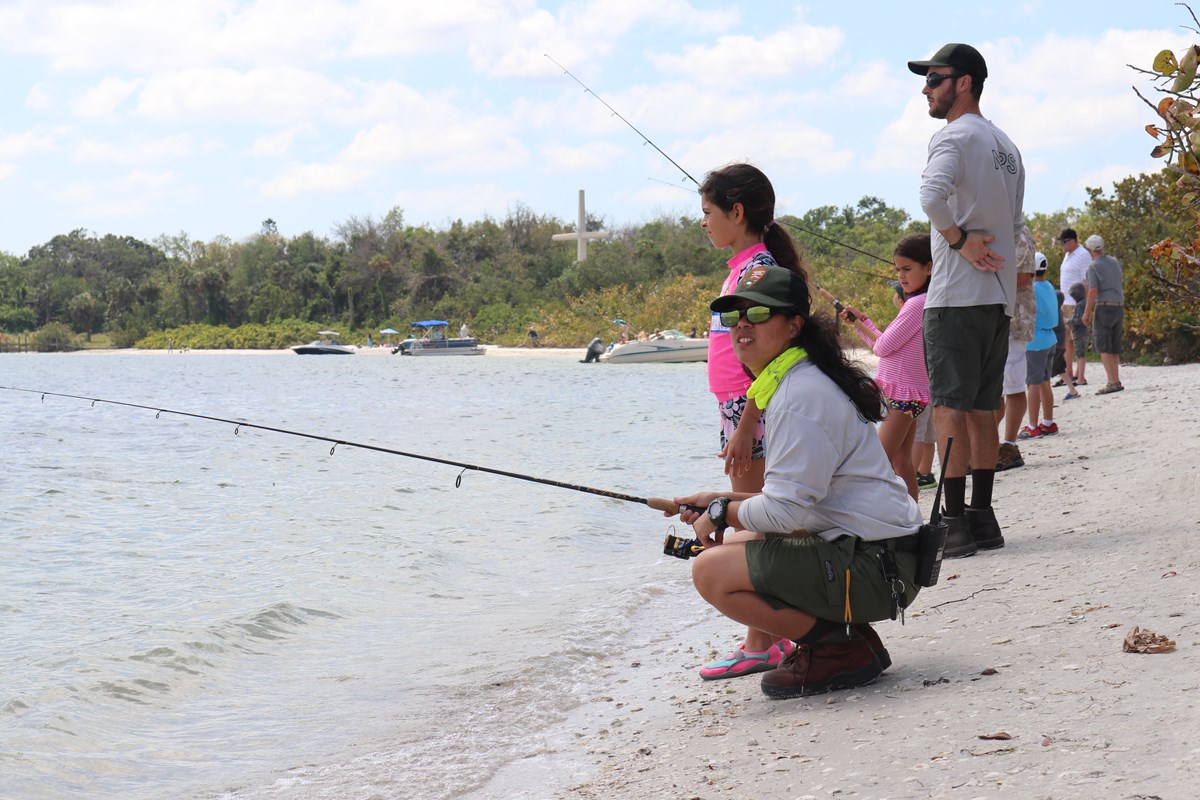 The Ranchero
Historically, the waters surrounding De Soto National Memorial have been fished for centuries. First, by native peoples who stretched their long nets out into the centers of rivers and bays to reap the bounty that the seas provided. Later, the Spanish came and utilized this same resource as a lucrative industry. Spanish and Indian fishermen came up from the Spanish colonies of the Caribbean and established small camps and villages along the shores of the Gulf and Atlantic. These ranchos would become the basis of a longstanding tradition of recreational and commercial fishing in the waters around Florida. Today, fishing is the largest recreational past time in Florida.
De Soto National Memorial offers the De Soto Rancho Fishing Clinic. In this program, we take 10 participants chosen by lottery to receive education and instruction on ways and techniques for saltwater fishing. Each camp starts with a basic introduction to fishing rods, reels, lines, and lures. Proper knot tying techniques are shown and practiced so your catch won't slip away! Casting, one of the trickiest and important parts of fishing is practiced in a fun and safe way. Participants try to snag backyard bass on the lawn, and refine their casting technique. Finally, everyone will receive a crash course in identification of native fish species and the Florida rules and regulations that go along with each fish.
After all of this has been learned and practiced, it is then time to apply this knowledge by going fishing. Park staff will assist you on your first fishing experience in the park. We provide the rods and the bait. This program will give you a great tackle box of knowledge and skills going forward so that you will be able to go out and experience your own outdoor adventures.