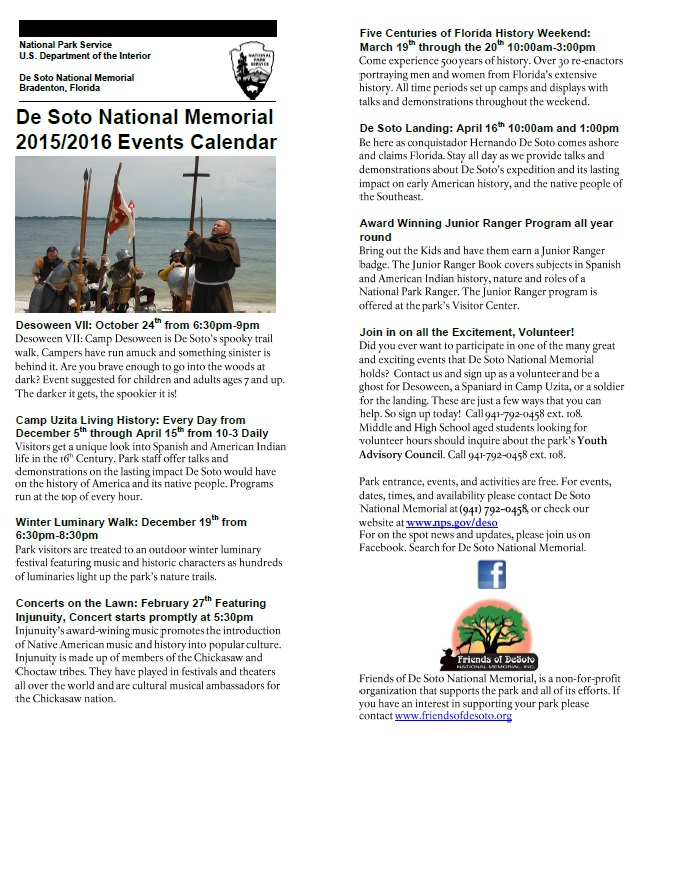 De Soto National Memorial Events Calendar 2015/ 2016
Check out all of the fantastic free events at Your National Park!
De Soto National Memorial offers plenty of great events this winter season. From Haunted trail walks, Living history, Luminaries, and a free concert come out and be a part of your National Parks! Click Here to download your calendar.