Traveling Trunk
Snow Study Trunk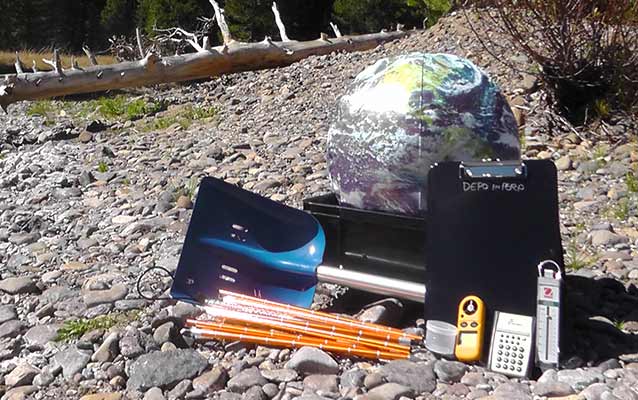 This kit is designed to go along with the Exploring Climate Science curriculum, a different lesson plan, or as a stand alone activity. The snow study kit contains:
2 Spring Scales
5 2oz. containers
1 Avalanche Probe (For measuring snow depth)
1 Collapsible Shovel
1 Summer Weasel Pelt
1 Winter Weasel Pelt
5 Anemometers/Themometers
2 Calulators
1 Instruction Guide for Snowpack Measurement
1 DVD with Curriculum and Supplemental Materials
Borrowing Instructions
These kits can be mailed to any school at no initial cost. Teachers will be responsible for paying return postage. Please contact the park to reserve your kit at least 30 days prior to when you will need it to allow for kit inspection and mailing. To reserve a kit or for additional information email us, or call 760-924-5505.
Details
Subject:

Biology: Animals, Climate, Climate Change, Earth Science, Hydrology, Mathematics

National/State Standards:

5-ESS3-1

Keywords:

climate, science, snow, winter, water, hydrology

type:

Traveling Trunk
Last updated: February 28, 2015