The Working Season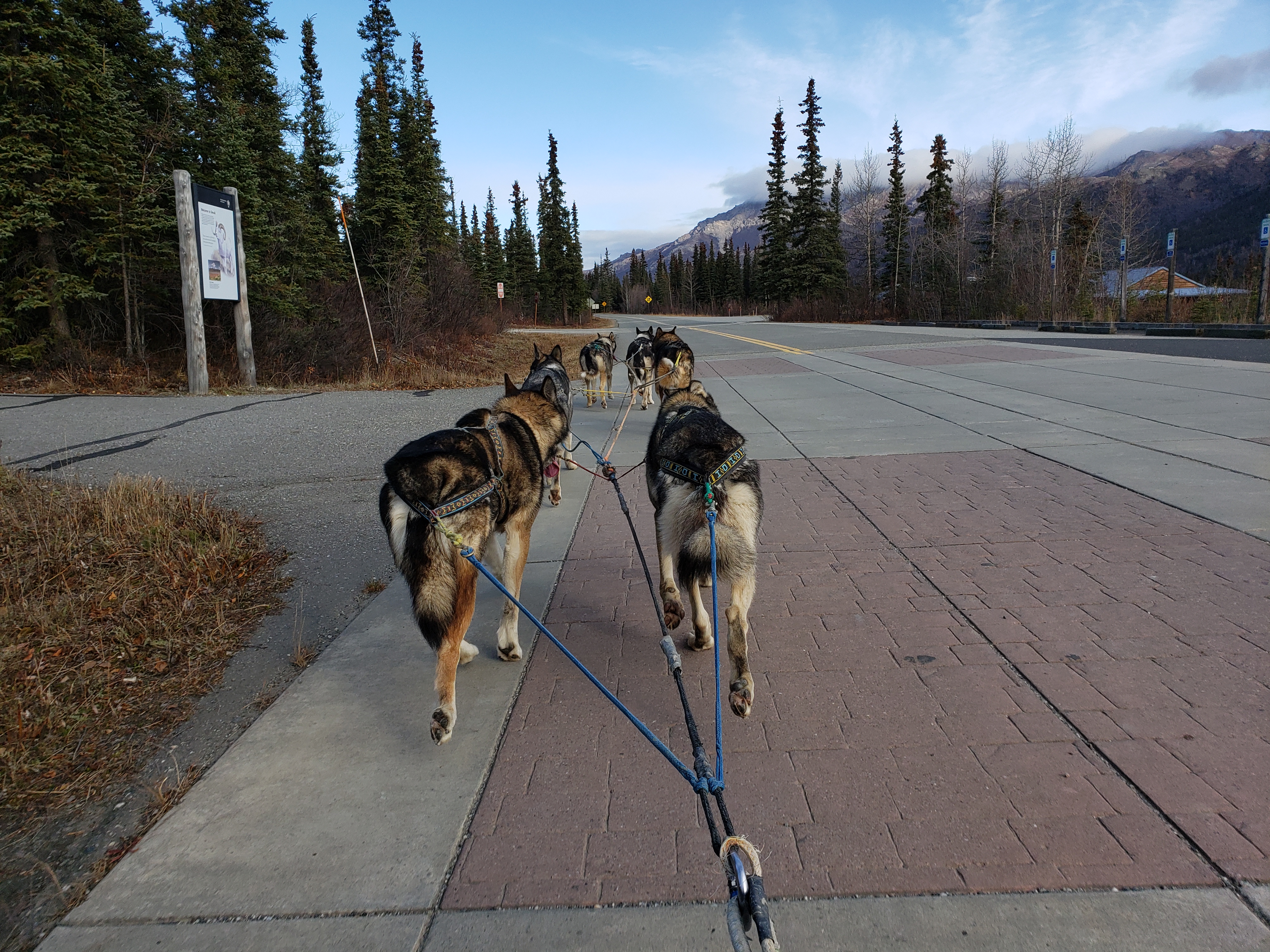 How to Safely Visit the Kennels in Fall and Winter
In fall and early winter (September through November), the Kennels focuses on training and conditioning the dogs so that they are in good shape for winter operations. We are frequently spotted entering and exiting the Kennels by dog team for day runs. Since the dogs are often coming and going this time of year, keep an eye out to avoid any issues.
If you stop by the Kennels in the fall, you may see the dogs returning in the dog truck from a cart-training run, from an ATV/UTV training run on the park road, or even coming into the west side of the dog yard from the Spring Trail.
If the dogs are not in the yard, ask a ranger to show you around our interpretive resources and information panels. There's so much you can learn! While exploring the grounds, keep your eyes and ears open for any signs of dog teams coming in.
If you do see a dog team returning to the Kennels, station yourself away from the point of entry and their run path to give them a very wide berth. Some of them are shy around strangers, and we hate to cause them unnecessary stress—especially while they are working.
Once you have positioned yourself far enough away from the team, feel free to snap some action shots with your camera. If you have questions, please ask a ranger; however, if the only rangers present are handling dogs, please wait until all the dogs are taken care of and home at their houses.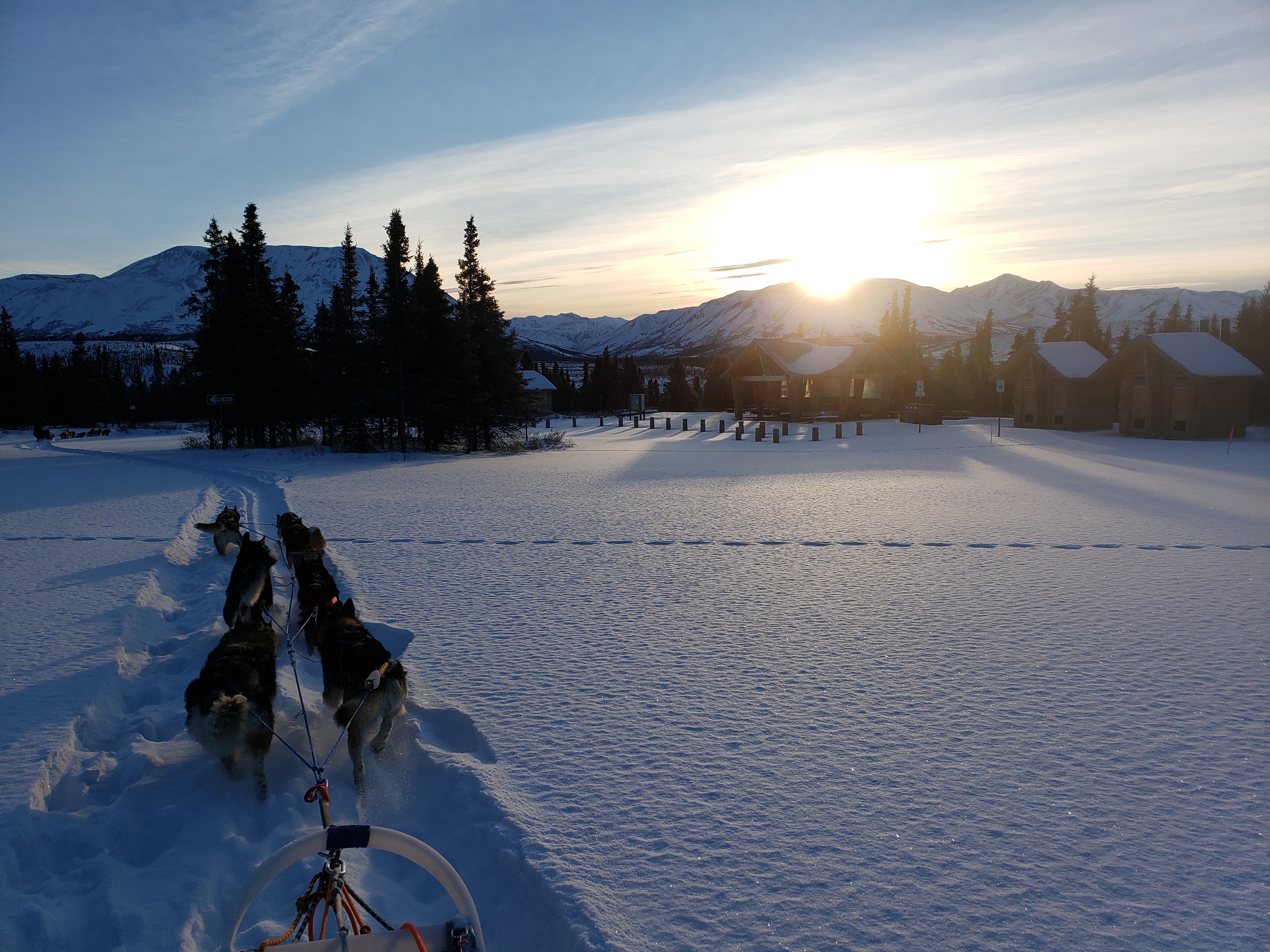 Once winter kicks into high gear (December through March), don't be surprised if the dogs are not around during your visit. Mushers and dogs are working hard to protect our park and are often out for weeks to a month at a time in the backcountry. Ask a ranger to show you on a map where the dogs last checked in and where they are going.
Try to imagine what it is like to be out there. Are they traveling from Sanctuary Cabin to Igloo Cabin? Maybe they are searching for an ice bridge on the Teklanika River! Are they out at Wonder Lake Ranger Station? They could be hauling large timbers to a construction site for a bridge or trail. They may be conducting vegetation surveys deep in the heart of Wilderness that only dog teams can get to ... whatever the mission, you can follow their location on their
winter trail map
.
Last updated: September 9, 2021