Dog Freighting Litter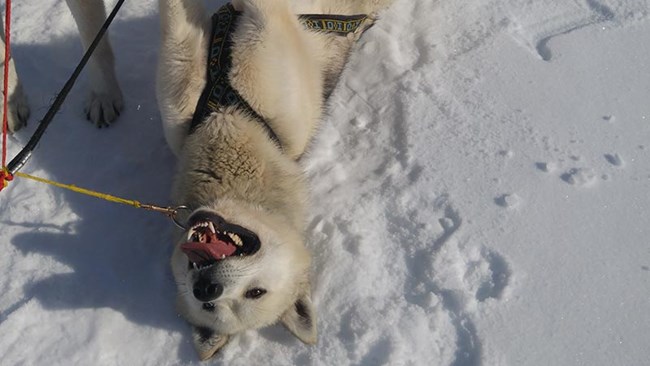 Carpe (m)

Born: 7/27/2011

Carpe is half Siberian, half Alaskan husky. He has boundless energy and always wants attention. He found a way to get attention from every summer visitor by standing on his hind legs and doing a funny dance. The crowds love it! Carpe also uses his dance to try to get his dinner sooner, get picked to be in the team, get anything else he wants. He is a charmer and he knows it!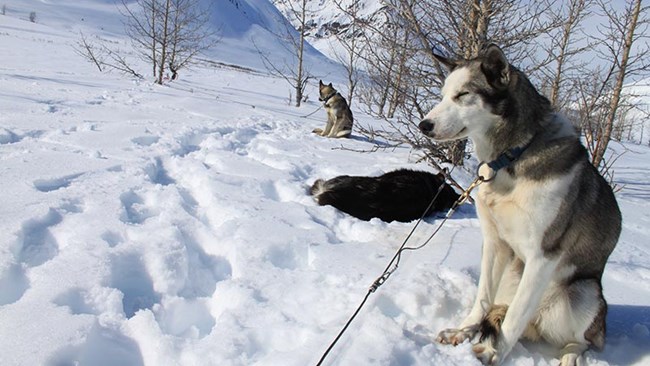 Tatum (f)
Born: 7/27/2011
Tatum is half Siberian, half Alaskan husky but she is a miniature version of her mom, Pingo. From the time they were little, Tatum was the leader of the puppy pack. To this day she continues to lead with a fierce determination. Though Tatum is a very small female she is very fast and very strong. Tatum has an uncanny ability to fall asleep anywhere and everywhere; she'll even doze off while sitting up!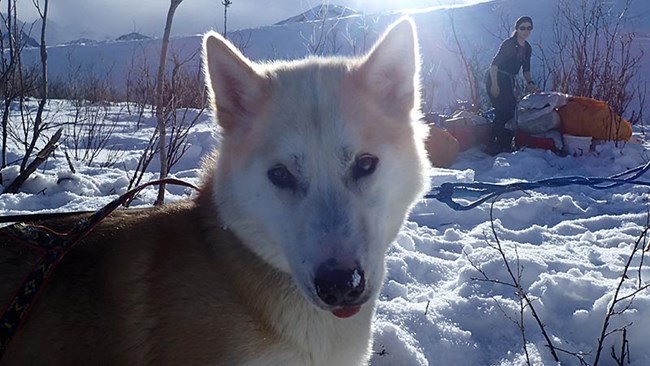 Koven (m)

Born: 7/27/2011

Koven is our striking redhead. He is half Siberian, half Alaskan husky and you can see his Siberian genes in his beautiful eyes and coat. Koven loves water and spends his summer walks seeking out puddles and culverts to swim in. In winter he loves to roll and play in the soft fluffy snow. Koven believes in the "work hard, play harder" philosophy and will always try to convince the team to pull over and play in the powder snow for a minute.
Last updated: April 9, 2020