Your Wilderness Stories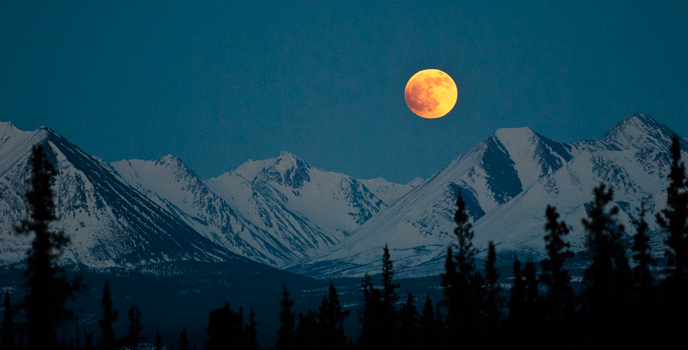 "The mountains are fountains of men as well as of rivers, of glaciers, of fertile soil. The great poets, philosophers, prophets, able men whose thoughts and deeds have moved the world, have come down from the mountains – mountain dwellers who have grown strong there with the forest trees in Nature's workshops." John Muir

2014 is the 50th anniversary of the Wilderness Act. We want your help in building a collection of stories about what wilderness means to you! Share your memories of Denali and wilderness by sending us:
an audio or video recording
a photograph with text

a poem you've written
any creative expression of your experience here
We'll post
your shared images
and
your shared stories
of wilderness online. These are your stories, and this is your wilderness.
Loading the player...
Visit JWPlayer docs for keyboard shortcuts
Duration:

17 minutes, 48 seconds
Listen to visitors to, and residents near, Denali National Park share what wilderness means to them.

This is an excerpt from an event held near Denali in fall 2014.
Featured Stories

Betsy Gelvin and Kristin Knight Pace submitted their wilderness stories in writing:




I grew up in Alaska and graduated from Lathrop High School. My senior trip was to Denali Park. I took a nature walk by myself on the last day, fell asleep in a beautiful spot in the woods (late nighters!) and the train came and went without me due to a teacher always mixing me up with someone else. My absence was discovered halfway back to Fairbanks. They stopped the train and sent two teachers back to get me on one of those push trolley things. By the time they got back to the park, I had called a family friend who flew in and got me in his bush plane. The teachers got an extra night in Denali. They were happy!!!!
--- Betsy Gelvin



When I patrolled the Denali Wilderness with the park sled dogs, I became accustomed to their howls. Good Morning howls and After Dinner howls and Thank You howls. But once, while installing a sound monitoring station in a remote part of the park, the dog teams began an unusual chorus. Seemingly, it was instigated by nothing. And then we listened. Less than a quarter mile away, up the Clearwater River, came another kind of howl. A greeting from wild cousins who knew we were there. The wolves and the dogs echoed one another for minutes on end and stopped abruptly, returning the Wilderness to its immeasurable winter silence once again.
--- Kristin Knight Pace
How to Share Your Wilderness Stories
Images
Check out
instructions on how to donate images
. Be sure to include in the email any thoughts you want us to share about what the image(s) mean to you.

Audio
Learn how to share your Denali story by voicemail.

Video
Email denali_info@nps.gov with any common format of video file (preferably mp4). Be sure to include any text either in the email, or in an attached document.

Social Media
If you want us to share your wilderness story via Facebook or Twitter, let us know! We'll be sure to let you know when the post will be published.

Poems or Other Written Works
Email us your thoughts. Please include "My Wilderness" in the subject line.
Need Inspiration?

If wilderness could speak, what would it say? What does wilderness and Denali mean to you?

"A wilderness, in contrast with those areas where man and his own works dominate the landscape, is hereby recognized as an area where the earth and its community of life are untrammeled by man, where man himself is a visitor who does not remain." Wilderness Act of 1964

How did being in Wilderness feel? 50 years after the Wilderness Act was written, would you define wilderness in the same way?

"The wilderness and the idea of wilderness is one of the permanent homes of the human spirit." Joseph Wood Krutch
Are you at home in this wilderness? Where is home, and what does home mean to you? Can home be a place in which we ourselves are visitors who do not remain? If this was your home, how would you feel?



"If you know wilderness in the way that you know love, you would be unwilling to let it go... This is the story of our past and it will be the story of our future." Terry Tempest Williams

How will you carry forward the spirit of wilderness? How will you act?