End of an Era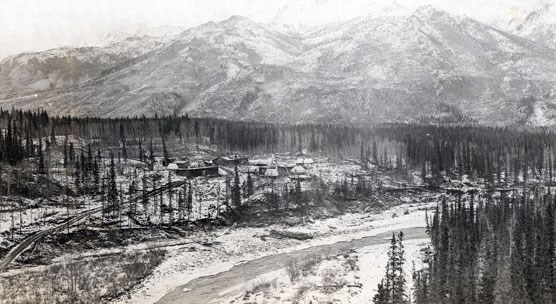 On March 19, 1932, President Herbert Hoover signed an act expanding the park, moving the eastern boundary to the "natural boundary" of the Nenana River. The move placed the entire community within park boundaries. Many cabins were without title and some claimed land was immediately in dispute.
Conservationists hailed the extension as a long overdue move to protect the eastern boundary of the park. Park regulations held sway over the surrounding land. Sheep and caribou herds that lived on the hills overlooking the river would now be protected.
Local residents viewed the changes with dismay. With the expansion, McKinley Station as a viable community came to an end and its citizens scattered, some moved north to Healy, others south to Cantwell.
In the wake of its passing, left behind today in cabin berms and debris piles, are remnants of the hopes, dreams, and lives of the people who once called McKinley Station home.

RETURN TO TRAIL
Mount McKinley Silver Fox Ranch

Last updated: April 14, 2015