First Schoolhouse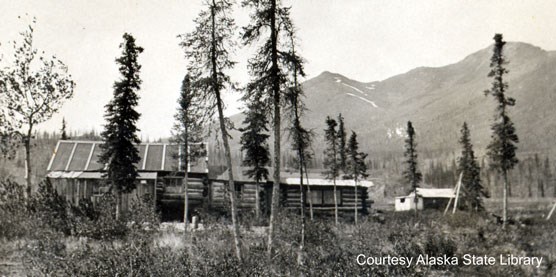 The Alaska territorial government required a minimum enrollment of six children before it would provide a teacher and school supplies. Harry Karstens, and a helper, built the first school from salvaged lumber. Once the woodstove was installed, school started in November 1922. Aladdin-type kerosene lamps provided basic illumination.
Mrs. Louise Ann Fairburn, a retired teacher from Fairbanks, with 20 years of teaching experience in Alaska, was hired as the first teacher. She was a disciplinarian who emphasized the "three R's" — reading, writing, and arithmetic — but did not neglect fine arts. Fairburn initially taught grades one, five, and six, and added curriculum for other grades as needed. Adult night classes met three times a week.
The school put on Christmas socials, musicals, and plays. As often happens in rural communities, the school quickly became a social center. Old-timers often joined the audience for poetry readings, songs, and skits.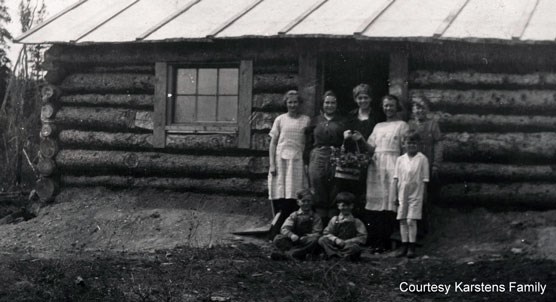 RETURN TO TRAIL
Residents of the Station

Last updated: April 14, 2015