Sounds of Denali: Ring Tones
Just as many virtual or in-person visitors seek inspiration in the wild landscape of Denali, so too can inspiration and beauty be found in the wild soundscape of Denali. Scientists in the park study up to eight new locations each year, as part of an on-going study to document the natural, non-human sounds of Denali, and assess the incursion of human-caused sounds.

Recordings from remote sound stations offer an audio window on the secret lives of animals and natural features in Denali. Available below are a number of sound clips taken from these sound stations to use as ring tones on your phone. We hope they remind you of memories you formed during a visit, or hint at the audio beauty of the park, if you've not yet visited.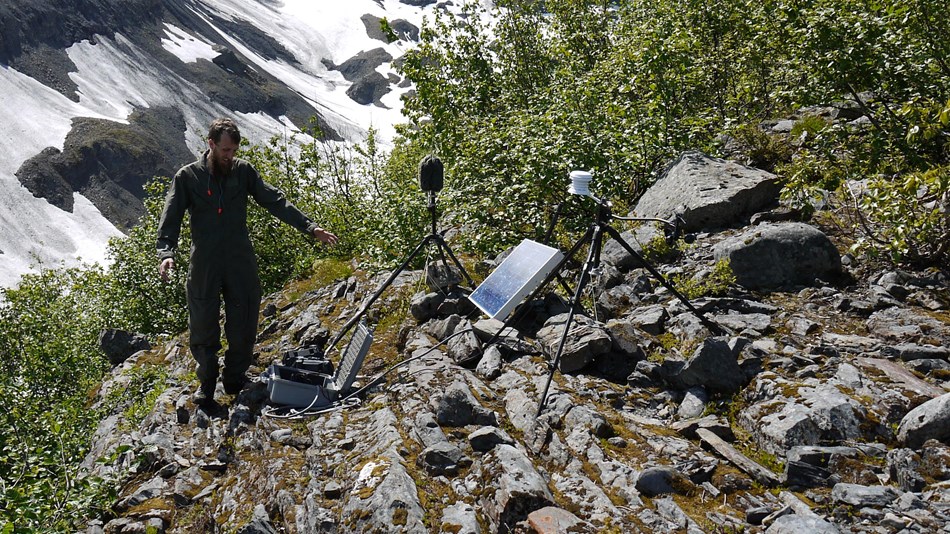 Soundscape Monitoring Program
Remote sound stations help us understand what wilderness sounds like, and how much human-caused noise visitors might encounter when visiting
Last updated: May 18, 2017