Wilderness

There are two kinds of wilderness inside the National Park system. The original two million acres of Denali are designated wilderness. Designated wilderness has the highest level of protection offered by the Federal Government. Nearly all of the other four million acres added by the Alaska National Interest Lands Conservation Act (ANILCA) are eligible wilderness. According to National Park Service Wilderness Management Policies, eligible wilderness is managed as designated until it is either officially designated, or removed from consideration, both of which require an Act of Congress. Thus almost 6 million acres of Denali National Park and Preserve are protected as wilderness.

The Wilderness Act of 1964 highlights five qualities of wilderness character, described below. As part of a national effort to monitor wilderness character, park staff created a Wilderness Character Narrative as a qualitative, affirming, and holistic description of what is unique and special about Denali's wilderness. The narrative captures qualities that are essential to the park, but difficult to measure, and serves as a guide for park staff in protecting Denali's wilderness character. This character is what attracts scientists, artists, and visitors from around the world to experience our unique land. These efforts help us fulfill our mission of preserving these lands, and all park lands in Alaska, for future generations. Understanding the qualities specific to each of these unique areas can help protect all of Alaska's wilderness.

"The Denali Wilderness is a land of paradox. It is inviting and it is terrifying; accessible and remote. It is an essentially undeveloped wilderness with a road corridor through the middle that brings millions of people to its edge. It is untrammeled, yet managed. Some of the land within its boundaries is well known and studied, but much of it is full of mystery. It is a natural and intact ecosystem celebrated by scientists, writers, hunters, adventurers and artists alike.

As our world is beginning to experience dra­matic and widespread change, all wilderness is at a crossroads. Encroaching development and climate change threaten to dramatically alter these environments but also present a unique opportunity to preserve their excep­tional wilderness character and linkages to other conservation units in Alaska and Canada."

Read the full Wilderness Character Narrative
Features of Wilderness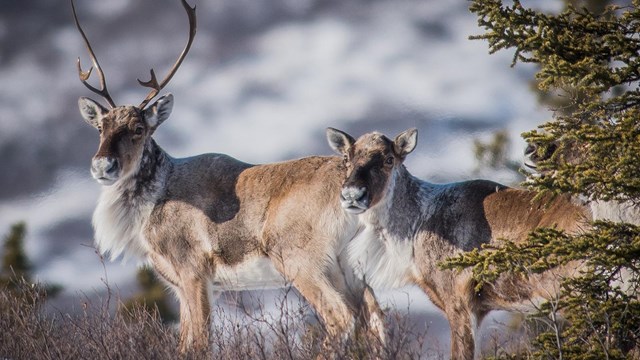 Natural
Wilderness maintains ecological systems that are substantially free from the effects of modern civilization.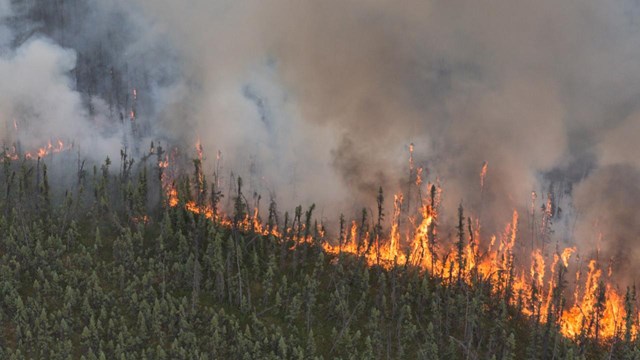 Untrammeled
Wilderness is essentially unhindered by the intentional actions of modern human control or manipulation.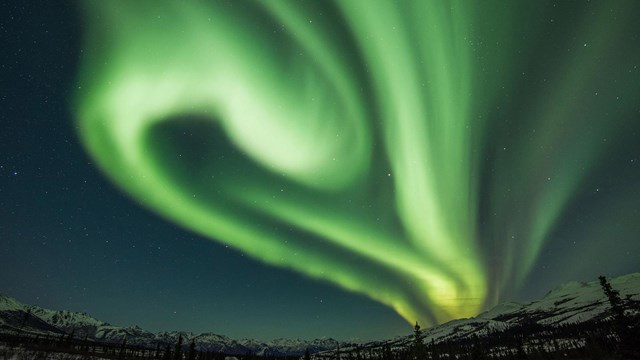 Undeveloped
Wilderness is primarily without permanent improvement or modern human occupation.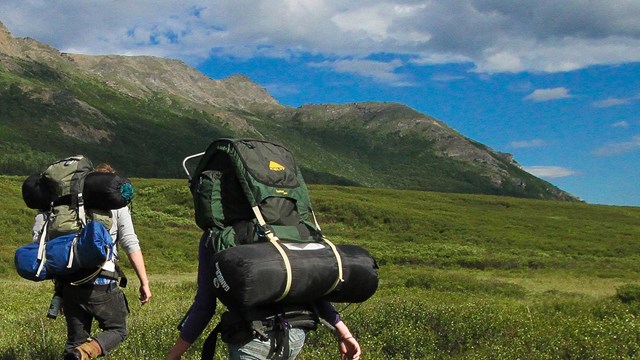 Solitude or Primitive Recreation
Wilderness provides outstanding opportunities for solitude or primitive and unconfined types of recreation.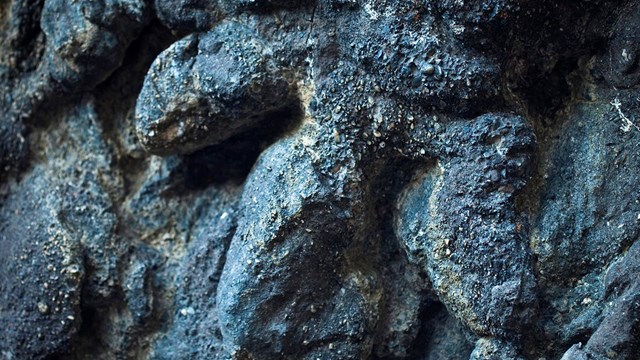 Other Features of Value
Wilderness may also contain other features of scientific, educational, scenic, or historical value.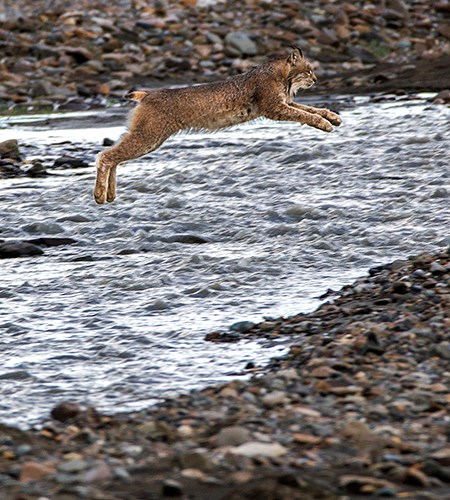 Natural
Denali's glaciers and rivers shape the landscape and a variety of plants and animals thrive in their natural habitats. While we attempt to keep this land "free from the effects of modern civilization," humans still use
subsistence practices
that have sustained them for generations, which positively contribute to the wilderness character. Despite our best efforts to protect the wilderness, climate change and pollution pose a threat to the natural systems at work. Life in Denali may change as glaciers melt, fire patterns change, and the climate shifts.
"Visitors to the Denali Wilderness have the opportunity to witness these plants, animals and birds in their natural habitats and in their natural states of abundance or rarity, depending on seasons and life cycles. The ready viewabil­ity of wildlife in Denali is an important result of ecological systems free from the effects of modern civilization."
Read the full Wilderness Character Narrative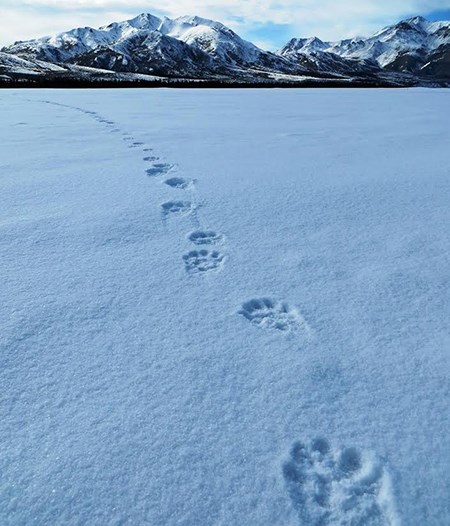 Untrammeled
Denali strives to keep this wilderness untrammeled, or free from intentional human intervention. Park managers generally do not interfere in the natural systems that make Denali unique. Fires burn across the landscape and rivers freely carve away valleys in the land. Predator-prey relationships adapt as they have for thousands of years. The untamed systems in Denali do face some challenges as time goes on. Calls for active management and research projects must be considered with this quality in mind.
"More threats to the untrammeled quality of the Denali Wilderness include poaching of wildlife – a rare occurrence – and the proliferation of research requests that call for the capturing and collaring of wildlife. Scientific value is an integral purpose of the area and the knowledge gained from these studies can help improve wilderness stewardship, but research must be bal­anced for its effects to the other qualities of wilderness character."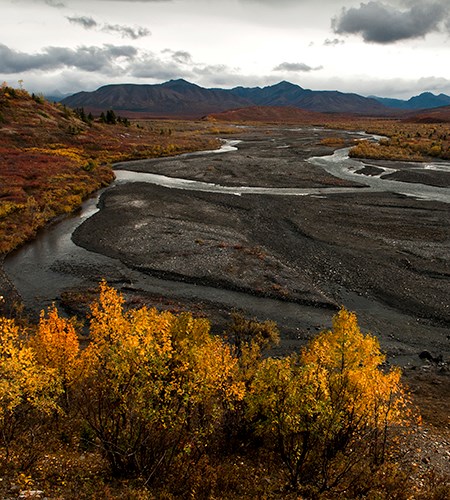 Undeveloped
Wilderness is defined as an area "with the imprint of man's work substantially unnoticeable." Most of Denali's wilderness lacks installations and structures, with the majority of development occurring along the road corridor outside the wilderness boundary. However, the impacts of development beyond the edge of wilderness do affect the wilderness character. Managers must consider this as the park evolves and reacts to new demands.
"Installations such as telecommunications equipment, weather stations, research stations and radio collars exist on Denali's landscape with increased frequency. Managers are faced with the challenge of balancing their desire to answer scientific questions about the Denali Wilderness with their mandate of preserv­ing its wilderness character and its wildness. Increasing technological dependence and growing visitation could drive requests for more development and infrastructure within the Denali Wilderness."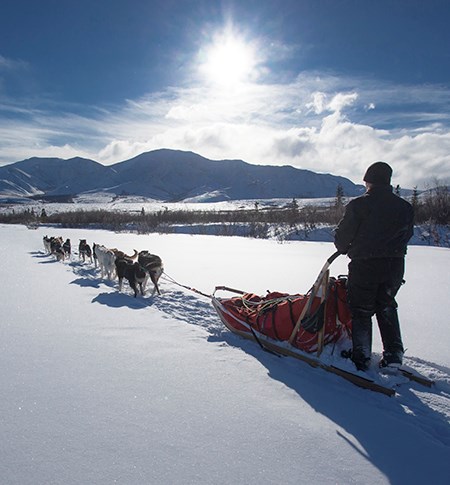 Solitude or Primitive and Unconfined Recreation
Adventurers from around the world come to Denali for the variety of opportunities the wilderness offers. Climbing peaks of the Alaska Range, enjoying day hikes, and
running sled dogs
are just a few examples of ways to experience the wild land of Denali. Visitors can experience the benefits and inspiration derived from self-reliance, self-discovery, and physical and mental challenge. We refer to our
Backcountry Management Plan
to protect wilderness character while providing opportunities for recreation.
Interested in embarking on your own trip into the Wilderness of Denali?
Learn more about backpacking in the park.
Interested in other ways to experience Denali's wilderness?
Learn about other activities offered by the park and park partners.
"Denali's wilderness is a year-round testing ground for human endurance, adaptability and spirit. As it was for 18th-, 19th- and 20th-century explorers, pioneers, miners and entrepreneurs, this landscape can be a cold, callous backdrop for personal challenge and discovery."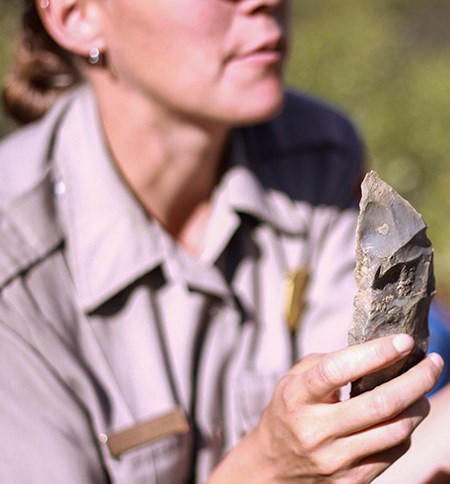 Other Features of Value
Denali's wilderness has other notable features of value. Scientific, historical, and cultural resources offer a window into the past. We search for prints left by dinosaurs that roamed the land. We piece together the lives of hunter-gatherers that crossed into North America 13,000 years ago. We remember the mining and settling stories of the past few centuries. The park carries on historical practices to honor and
preserve the culture
, traditions, and skills that have thrived in Denali.
"The Denali Wilderness preserves many features of scientific, paleontological, historical and cultural value. Here, the land contains memories. Imprints of time are recorded on the surface as stories and beneath the surface in layers of sediment and rock, layers of ice, and layers of cul­tural history."
Learn More About Wilderness
Last updated: March 25, 2022