Wilderness

The Denali Wilderness is a land of paradox. It can feel inviting, and it can feel terrifying. Accessible and remote. Breathtaking and trying. The park is vast, an undeveloped wilderness, with a road corridor through the middle that brings millions of people to its edges.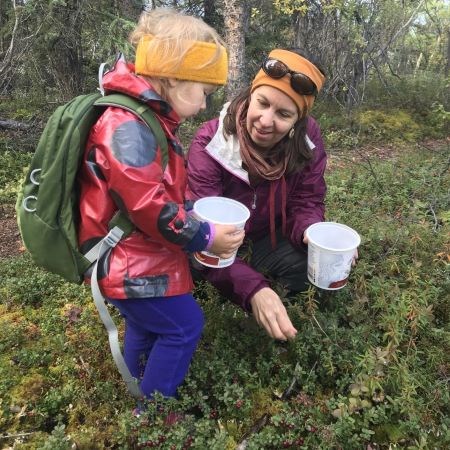 Like a vibrant, rumpled quilt, land tumbles from the flanks of the highest mountain in North America. Valleys are chiseled by glaciers or incised by the flow of water. From the high mountain passes that connect the headwaters of the Alaska Range rivers to their silty gravel bars thousands of feet below and everywhere in between – wildlife abounds.
Denali National Park and Preserve encompasses approximately two million acres of designated wilderness and four million acres of eligible wilderness. These lands are the traditional homelands of the Benhti Kenaga', Denaakk'e, Dena'ina, Hwt'ana, and Hwtsaay Hwt'aene. In the words of ethnographer Ray Collins, "The park can be considered wilderness, not because it has been protected from human use, but because the people who used it for thousands of years did not attempt to change its basic nature." [Collins, R. L.; Collins, S. J., Dichinanek'Hwt'ana: a history of the people of the Upper Kuskokwim who live in Nikolai and Telida, Alaska. 2004.]
Denali's wilderness has many scientific, historical, and cultural resources that connect the present as a continuation of the past. The people who have inhabited this area since time immemorial have a strong relationship with the land and continue practices to honor and preserve the culture, traditions, and skills that have thrived in Denali. All of Alaska's National Park Service (NPS) wilderness was designated in 1980 by the Alaska National Interest Lands Conservation Act, which created a more human-centric lens for wilderness stewardship than that which is found outside the state, and that acknowledges the past, present, and future use and habitation of wilderness by humans.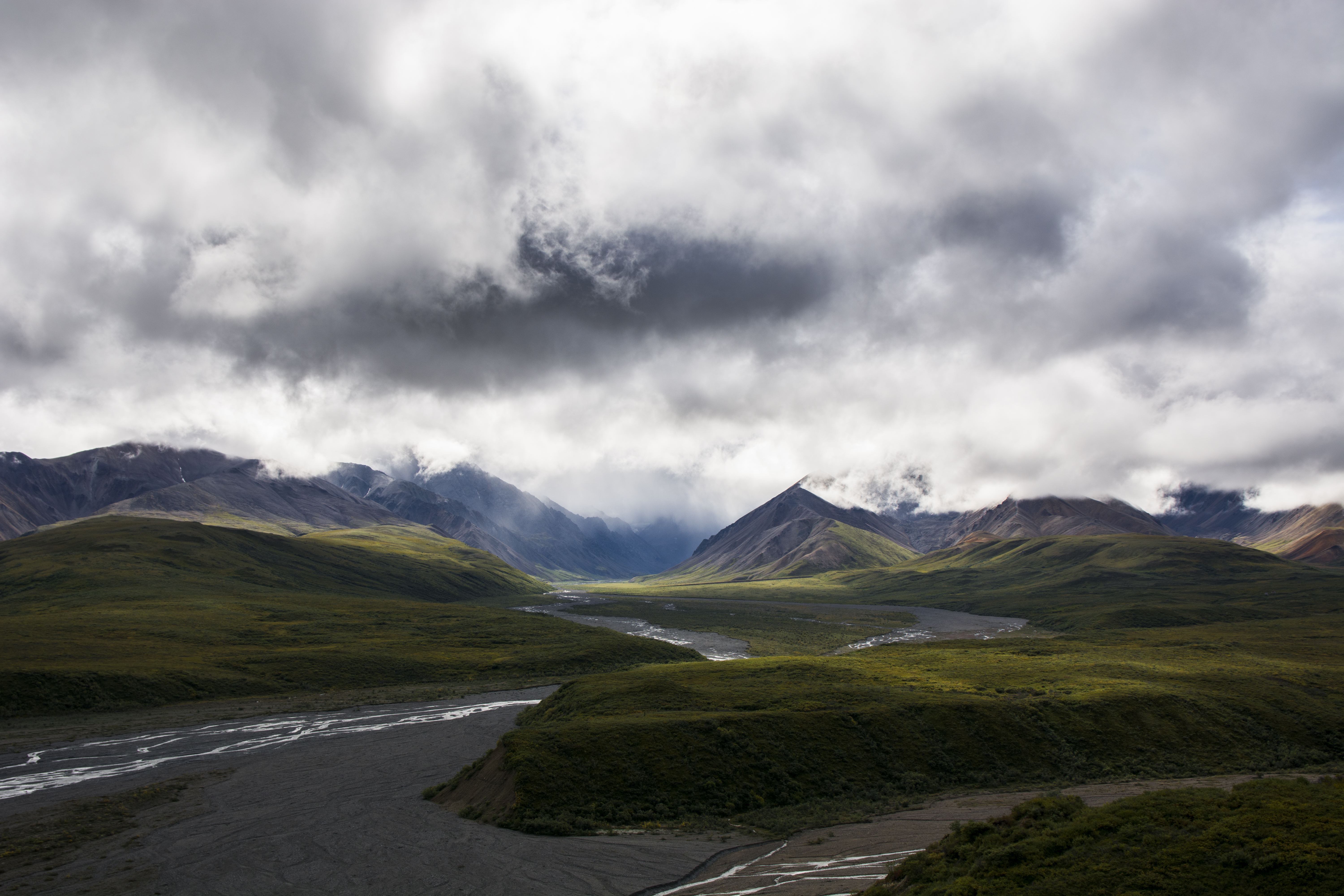 The NPS's primary mandate for managing wilderness is the same across all federal lands: to preserve wilderness character. The holistic concept of wilderness character protects the biophysical environment, personal experiences, and symbolic meanings that collectively distinguish wilderness from general backcountry and frontcountry areas. Unique social, cultural, and ecological benefits of wilderness are rooted in wilderness character preservation.
This character attracts scientists, inspires artists, and lures adventurers from around the world to experience this unique land. From the challenge of climbing rock and ice on the highest peaks in North America, to striding along alpine ridges, pushing through willow and dwarf birch, fording streams, running glacier-fed rivers, or urging a dog team forward across an unbroken trail, there are outstanding opportunities to connect with a very special place. Much of what draws people to the Denali Wilderness is reflected in the park's Wilderness Character Narrative.
There are many ways to experience the wilderness, but all require a certain level of knowledge in order to leave no trace. Interested in embarking on your own trip into the wilderness of Denali? Learn more about backpacking in the park.
Interested in other ways to experience Denali's wilderness? Learn about other activities offered by the park and park partners.
Last updated: November 27, 2023