Citizen Science—The Denali Grizzly Bear DNA Project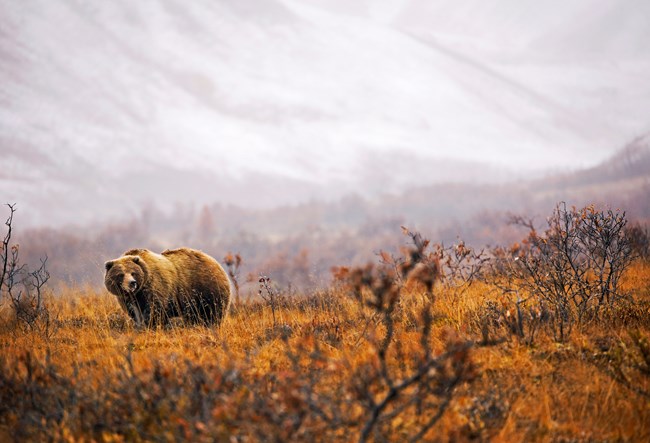 Are you going hiking or backpacking in the backcountry during your visit to Denali?
Would you like to know how many bears are in the backcountry unit that you're going hiking in? We would too, and you can help us figure that out by signing up to be one of Denali's citizen bear scientists!

The wildlife team at Denali is studying the grizzly bear population in the park, and you can help. Using modern genetic techniques and a team of grizzly bear citizen scientists, we are collecting DNA samples (bear scat) across the backcountry of Denali National Park.

These samples will be analyzed and used to estimate current grizzly bear densities and population characteristics in places that backcountry users frequent, helping to protect bears and keep visitors safe.
What will DNA From Scat Tell Us?
Species and sex of the bear

Genealogy, who's related to whom

Home range of the bear

Bear population density. We are able to make some estimates of animal populations in Denali, but this project will improve that estimate for grizzlies.
How You Can Help
Pick up a sample collection kit at the Backcountry Information Desk at the Denali Visitor Center (open 8 am–6 pm daily in summer)
Use the kit to collect small samples of bear scat while you're out hiking. The kit comes with simple instructions (or you can download the instructions and bring them with you).
Return the kit before you leave the park to the Backcountry Information Desk.
What do you get out of it?
The opportunity to participate in and contribute meaningful data to a ground-breaking grizzly bear study.

You'll also get a pretty nifty Denali Grizzly Bear DNA Team sticker.

And of course… bragging rights!
Frequently Asked Questions
DNA Collection Kit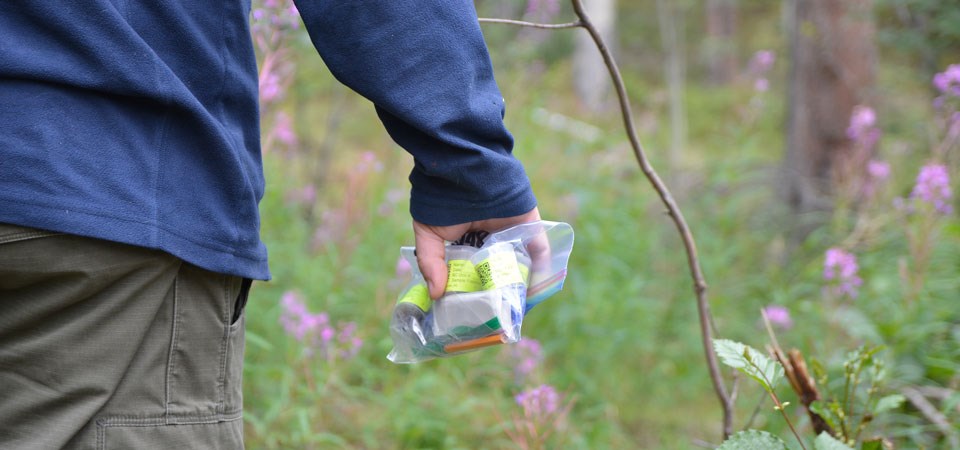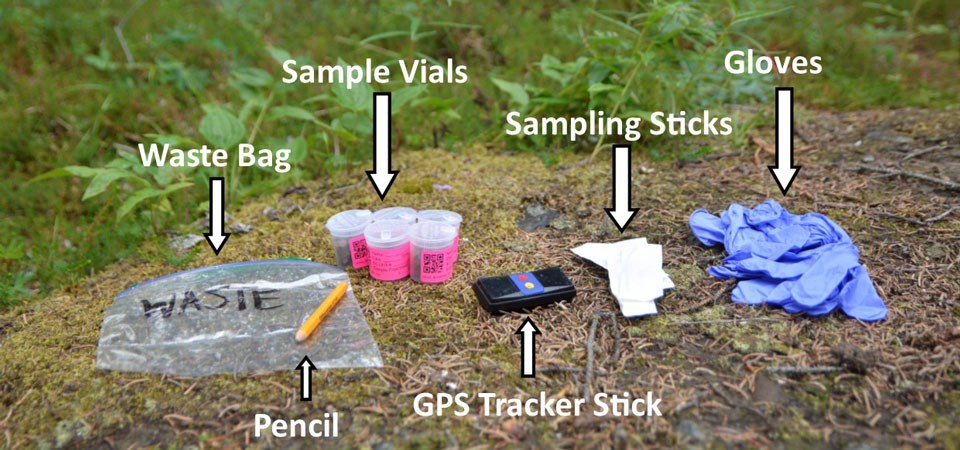 The kit packs up quite small and weighs very little
NPS Photo
An exploded view of items in the DNA kit
NPS Photo
---


Last updated: July 18, 2019