Be A Junior Ranger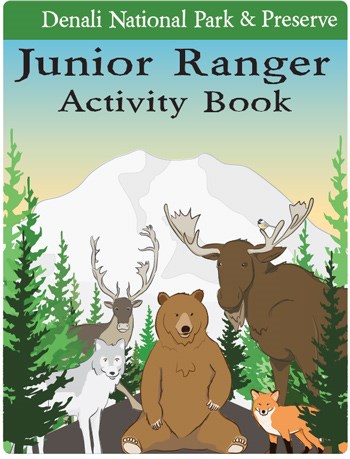 Virtual Visit Activity
Not planning to come to Denali in the near future? Or are you planning a visit and want to prepare for your Denali experience? Now there is a way to learn about Denali and become a Junior Ranger from home! You can become a Junior Ranger by taking a virtual visit to Denali.
Just
print out this Junior Ranger Activity Guide
, answer the questions, complete the activities, and mail the completed form to the park. All of the information you will need to complete the program is located somewhere in the park's web site. We hope that this program inspires you to visit Denali to learn more about the real thing!
Become a Denali Junior Ranger During a Visit to the Park
The Junior Ranger Program is for young visitors who are interested in learning about the wildlife, wilderness, and people of Denali. The Junior Ranger Program is designed to be completed cooperatively with parents or other adults and is a great way for families to discover Denali together.
To become a Junior Ranger, visit the park and complete the Junior Ranger Activity Book.
When you arrive in Denali National Park & Preserve, stop by a visitor center to get your free Junior Ranger Activity Book. In the guide you will find activities and information about the park and its resources. When you are finished with the activities, show your completed guide to a ranger at a visitor center. You will recite the Junior Ranger Pledge, sign the Junior Ranger Certificate, and receive your official Junior Ranger Badge. You can take your activity guide home and share your Denali experience with your friends.
Last updated: February 9, 2021