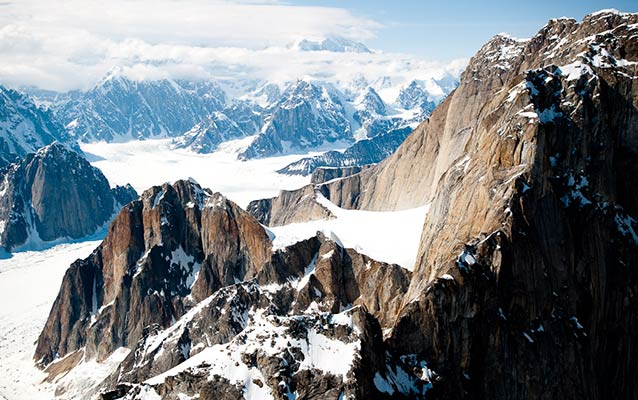 Denali Rocks! The Geology of Denali National Park and Preserve is based on Alaska State Standards for 6th through 8th grade science. The eight lessons in this guide are designed to be used as a unit, but individual lessons can be pulled out and incorporated into other
geology units. 

The lessons are generally broken into three parts: lesson plans for the teacher, student handout pages, and an answer key for the student handout pages. Each lesson introduces new vocabulary, and you may find it helpful to have your students create a vocabulary journal to keep track of all the new words and terms.

Beyond the lessons, the curriculum contains background information on the National Park System, Denali National Park and Preserve, and geology, as well as a recommended reading list and glossary. The curriculum also has its own web pages for teachers and students, providing electronic materials, links to other web resources, and ideas for continuing Denali Rocks! in your classroom.
Details
Subject:

Climate, Climate Change, Earth Science, Geography, Geology, Glaciers, Hydrology, Landscapes, Physical Science, Tectonics

National/State Standards:

Alaska State Standards:
Geography A1, C1, C2
Cultural E2
Science A1, A3, B1, D1, D2

Keywords:

geology, mountains, glaciers, erosion, subduction

type:

Curricula
Last updated: December 2, 2021