Human Hundred: A 100th Anniversary Challenge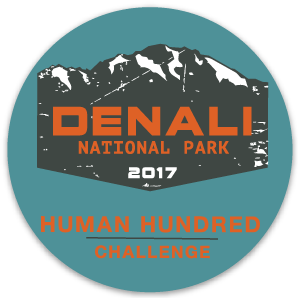 Grab your gear. Mark your map. Start your app, if that's your thing. Walk, bike, run, ski, snowshoe - however you feel moved to move yourself!

The Challenge
Denali is challenging its visitors and staff to get outside, get active, and log 100 miles of human-powered travel to commemorate its 100th birthday. You can walk, bike, run, ski or snowshoe.

Watch for ranger-led events you can choose to attend to help you reach your Human Hundred - or get out and about on your own! Claim your 2017 Human Hundred participation sticker at a park visitor center.

Don't forget to share your fun adventures on social media @DenaliNPS using #Denali100 and #HumansofDenali.

For more information on this or any 100th Birthday events in 2017, contact Denali's Anniverary Team.

Sample Tracking Sheet
You should keep track of your mileage (and/or hours) however you'd like. We suggest something simple, like a spreadsheet formatted like the table below:
| Date | Activity | Miles / Hours |
| --- | --- | --- |
| Example date | Example activity (e.g., ranger-led hike) | 2 miles |
| Example date | Example activity (e.g., hiked Triple Lakes Trail) | 9 miles |
| Example date | Example activity (e.g., community bike ride) | 2 hours |
Ranger Programs, Human Hundred Events and more!
Search for Events
Upcoming Events
Sorry, but there are no events between 09/16/2017 and 10/16/2017
---
Past Events
You're welcome to meet the Human Hundred Challenge entirely on your own, but periodic community events are also scheduled. Get a sense of what has already happened below, and keep an eye out here for future group outings.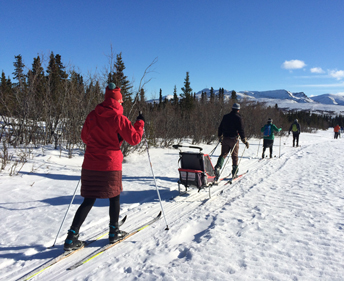 February 27, 2016
Denali's first Human Hundred event, an 8-mile ski on the Spring Trail, was held on Winterfest Weekend. A spectacular afternoon graced the group of skiers who included one very small skier (in tow!) and visitors from as far away as Maryland.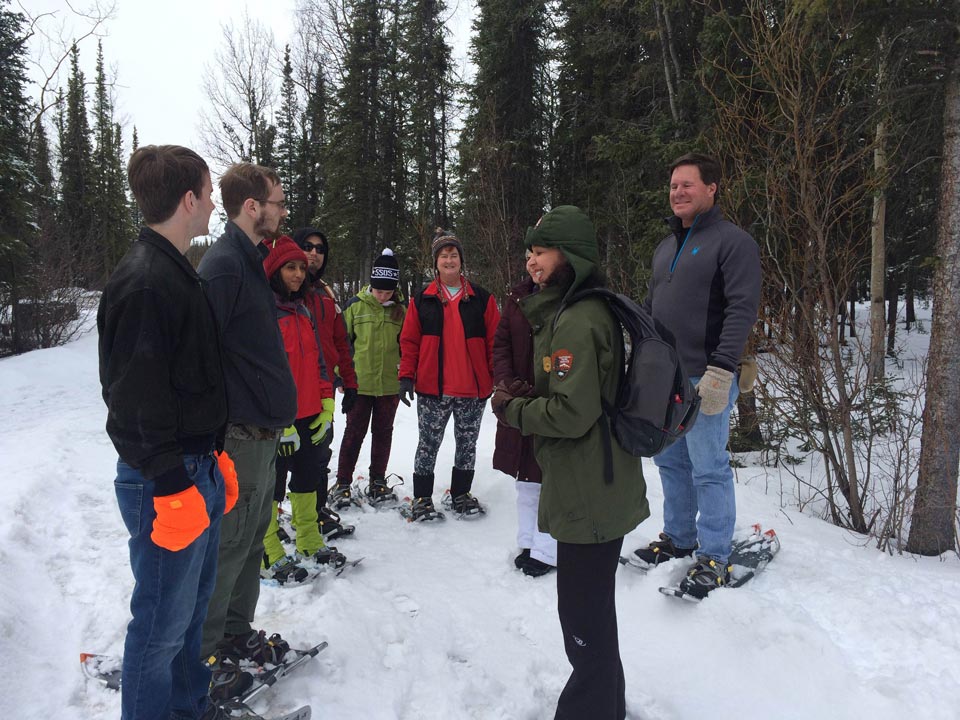 February, 2016
Range Clara led a snowshoe hike that departed from the Murie Science and Learning Center and explored Denali's front country trails.
March, 2016
During National Park Week, rangers led two bicycle outings, starting from the Teklanika Rest Stop and heading west on the Park Road. Over 80 cyclists participated!