Rebecca Voris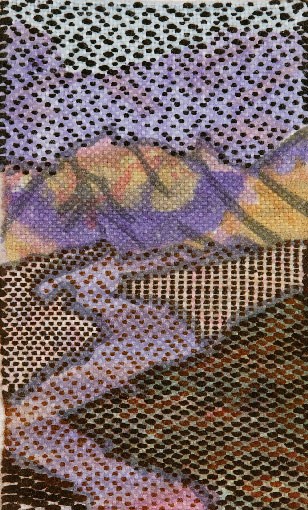 East Fork Toklat River #2
My recent works consist of spontaneously generated images from the imagination. Primitive art has influenced both my subjects and compositions. The figures are filled with personal meaning although for the viewer a feeling of fantasy is present. Subjects are intuitive and exploratory. I put down a mark with a piece of thread and proceed with the image where it takes me. A composition is decided upon and the images are composed as they are made. Color is added after the piece is woven. Each image suggests another image and thus a single composition is completed.
— Rebecca Voris, 2003
Rebecca Voris is a weaver who draws with yarn and paints with dye directly on the loom while composing an image. Her work has been exhibited in Anchorage and Fairbanks and is in the collections of the Anchorage Museum of History and Art.
Last updated: March 29, 2017