Jon Van Zyle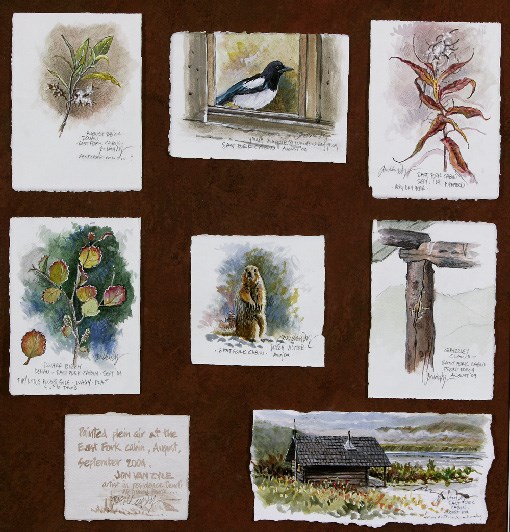 Field Sketches
During our stay at Denali Park as Artists-In-Residence, my wife and I experienced many days of intense smoke due to wildfires in the interior of the state. On some days we could see no further than five or ten feet ahead of us. Due to this 'close up view' of Denali Park, I felt it was necessary for me to produce a series of small, intimate, field sketches as opposed to the normal panoramic view so often seen. In my nearly four decade career as an Alaskan artist, I've done relatively few of these type sketches. However, I find myself doing more of them now as I get older. I hope these intimate views of Denali help visitors to look a little closer at nature.
— Jon Van Zyle, 2004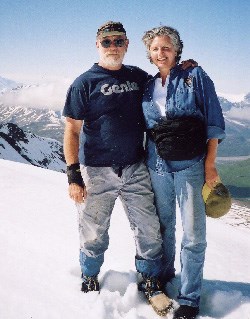 Jon Van Zyle and Jona Van Zyle came as a team, each bringing a variety of experience to this program. Jon has spent more than 30 years in Alaska, and is well known for his paintings, prints and posters depicting the state's beauty. He completed the Iditarod twice and in 1979 was made the official Iditarod artist, a title he still holds today. Jona's interests include ceramics, metal casting and graphic design. She honed her sewing skills working as a sailmaker and currently works with leather and beads to combine traditional clothing ideas with a humorous Alaskan twist. She has over 20 years of experience working with huskies, and has written and illustrated many articles about dog history and training for a variety of publications. Visit their website.
Last updated: March 29, 2017