Sara Tabbert

Lichen Study
I found these lichens in the high country on my hikes in the park. I liked the way their structure suggested so many kinds of motion - rolling, blowing, drifting - and I spent a lot of time arranging and "re-arranging" their shapes in my sketches and my mind.
— Sara Tabbert, 2008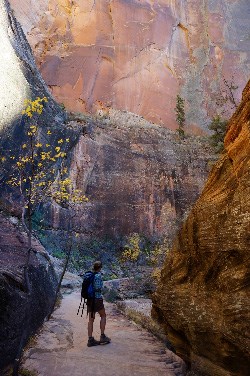 Sara Tabbert is from Fairbanks, Alaska. She was raised in Fairbanks and returned to live and work in her hometown in 2000.
Her print work and carved wood panels are included in public and private collections across the state. In 2008 she had a solo show at the Anchorage Museum and in 2013 she received a project grant from the Rasmuson Foundation. This year she was one of four Alaskan artists selected for Rasmuson's Artist in Residence program and will be spending June and July working at Zygote Press in Cleveland. In addition to a summer residency in Denali in 2008, she has been an artist in residence through the National Park Service in Zion and on Isle Royale.
In addition to studio work, she works actively in the state's Artists in the Schools program and enjoys the opportunity to meet and work with young artists. Visit her website.
Last updated: March 29, 2017