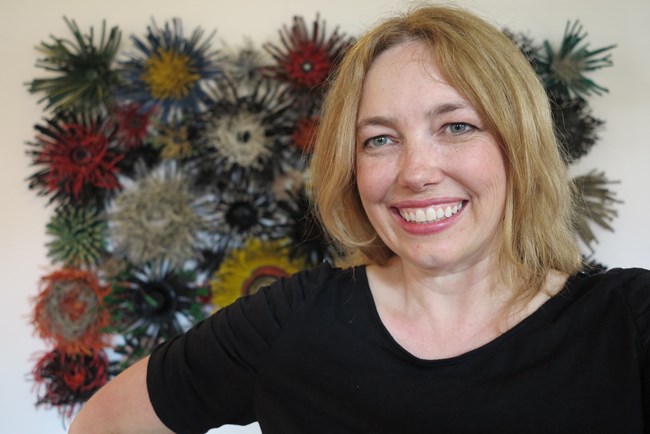 Michelle Stitzlein maintains a studio in a former grange hall in the rural community of Baltimore, Ohio. She creates large, wall-hung sculptures with repurposed and found items, that resonate with fortune and abundance, but that also address the depletion of natural resources.
Utilizing materials she scavenges and collects, her work is mindful of the bootstrap mentality of farmers, homemakers and the depression era. Her pieces venerate imperfections found in the handmade, the patched/mended, secondhand, and pay deference to habitat enduring continual destruction due to development.
During her residency, Stitzlein hopes to sketch and photograph plants, lichens, mosses, insects, animals within the greater landscape of Denali and to find inspiration in a place preserved and protected. Future work may include imagery of majestic mountains, pristine bodies of water, or natural species found in AK that have been entirely created and assembled with refuse and trash.