Ron Senungetuk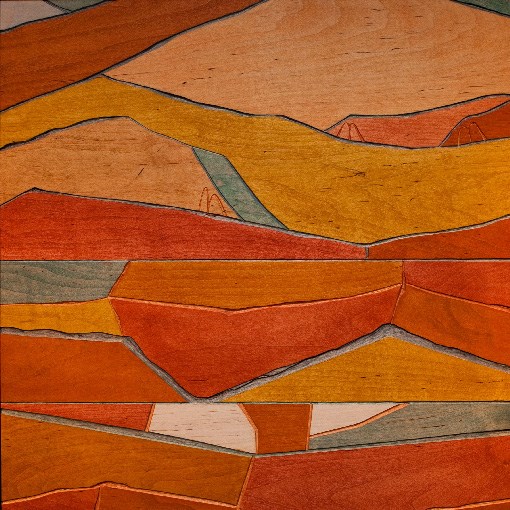 East Fork Cabin
The image is a composite of shapes, lines and colors of almost any spot on the road system of the park. Straight lines on the panel tend to refer to infrastructure and natural edge lines on wide flats of the East Fork River. The wide meandering blue cut on the panel is the East Fork River. Fall time colors in early September are everywhere. Hills everywhere turn into large mountains that are located on higher elevations everywhere. Shapes on hill tops are caused by gravel slides. Most of the shapes look like golden arches. Finally, the East Fork River formation is striking and huge like all of its counter parts around the Arctic.
— Ron Senungetuk, 2008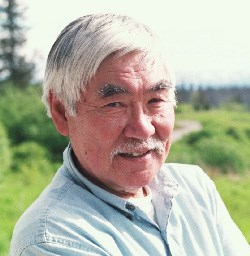 Ron Senungetuk, a sculptor and silversmith whose work has been widely exhibited, was born in the village of Wales on the Seward Peninsula, and has spent most of his life in Alaska. He works primarily in wood and metal and is known for his abstractions of animal figures. A Fullbright scholar, his distinguished honors include the Governor's Award from the Alaska State Council on the Arts. Visit his website.
Last updated: March 29, 2017