Patricia Savage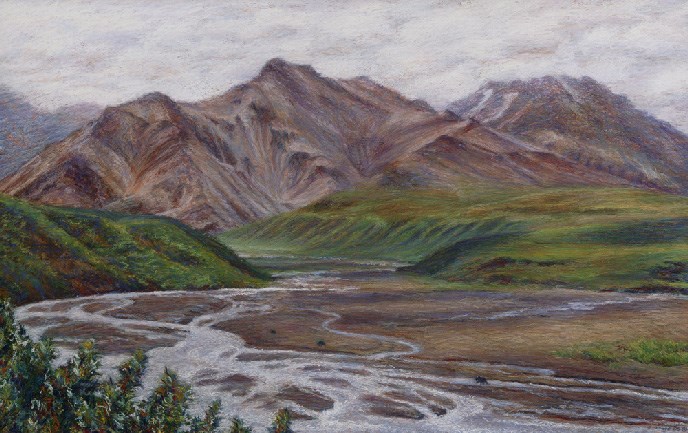 Into the Distance
This chalk pastel painting has a rusty orange acrylic underpainting which is then gessoed with Golden's Final Pumice Gel medium. Additional pumice dust was added to the gel medium to increase the coarseness and tooth of the substrate. The pastel colors were applied with a series of overlapping and intersecting strokes. By crosshatching the strokes on such a coarse surface, bits and pieces of the underlying strokes peek through which creates a sparkly look to the colors.
— Patricia Savage, 2004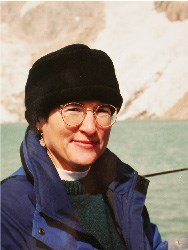 Patricia Savage is a painter who is passionate about wild places and the species that inhabit them. She bridges the gap between science and fine art by portraying accurate biological relationships in her compositions. She has visited Alaska twice previously, and on one of the trips was the natural history artist for a four-week coastal cruise retracing the 1899 Harriman Expedition. Visit her website.
Last updated: March 29, 2017