Brooks Salzwedel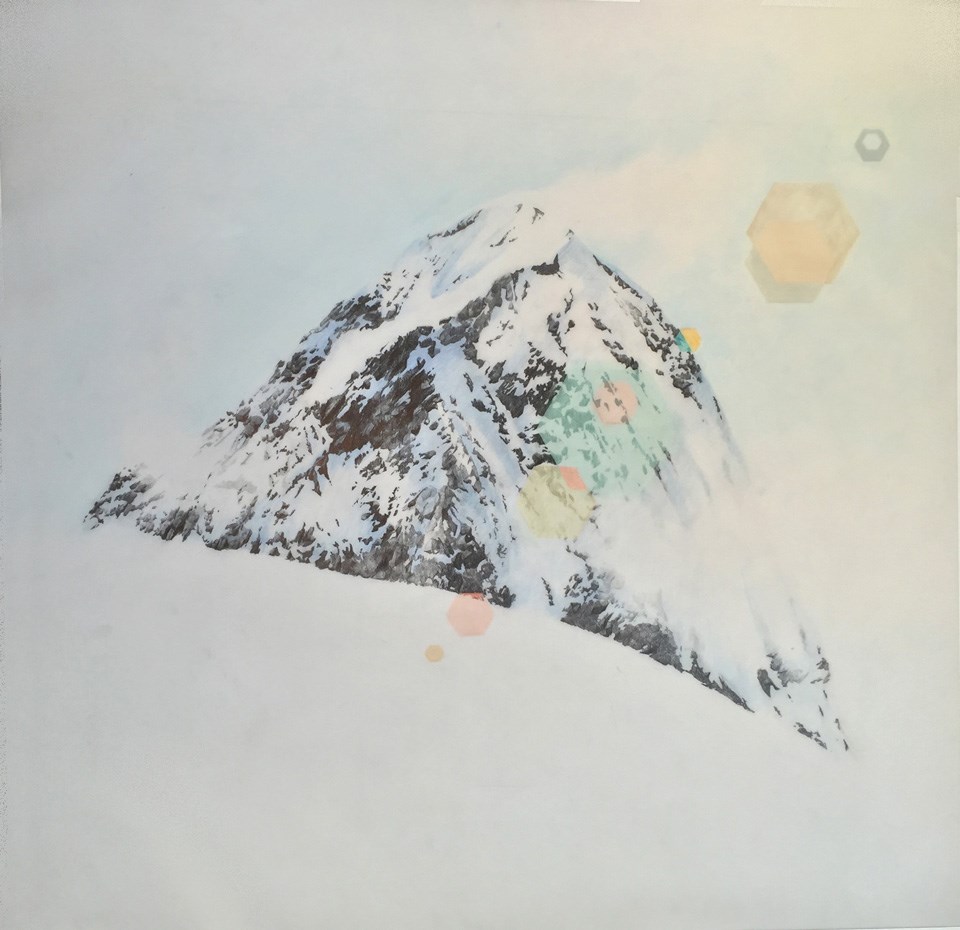 One That Was Once Unnamed
There are very few experiences that change a person's outlook on life. For myself, spending time at a secluded cabin in the middle of Denali was one of those times.
As I ventured to the end of the Park Road one evening, I saw Denali unshrouded by clouds. It was breathtaking. I felt eclipsed by this monumental body as though I was a tiny insignificant ant, yet at the same time I felt the importance of life, and my own.
During my residency, the name of the mountain was changed from Mount McKinley to Denali. It was hard not to be affected by the talk surrounding the subject. With Unnamed #1, I wanted to show the importance of the mountain, its greatness and simplicity, which is why I depicted the lone peak assorted with the color of a lens flare. The mountain, as well as the light of Alaska, should not be disregarded. When the sun does lower, it doesn't fall to the bottom of your eyesight but curves to the side.
The sights I saw, the feelings I felt, along with all other senses of the park, will never be forgotten.
— Brooks Salzwedel, 2015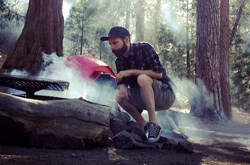 Brooks Salzwedel
, of Los Angeles, CA, earned a BFA Cum Laude from Art Center College of Design in 2004. His work has been displayed at the Hammer Museum, and acquired by The Houston Museum of Contemporary Art and the Portland Art Museum. His landscapes reflect the subtle friction between urban development and nature. Evoking the fragility of our environments, his medium of choice is graphite, a natural mineral, resin, a byproduct of plant materials, and mylar, a manufactured film, through which he accomplishes ethereal artworks with a sense of depth. Some of these pieces are cast in vintage medicine tins and corroded pipe-ends, lending an intimate quality to the works. Visit his
website
.
Last updated: March 29, 2017