David Rosenthal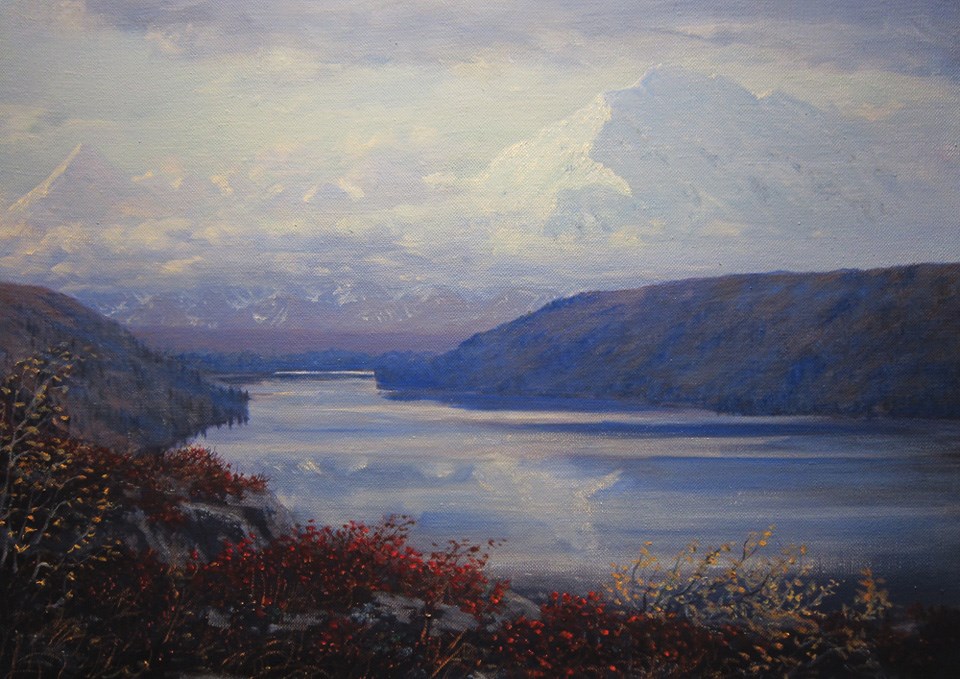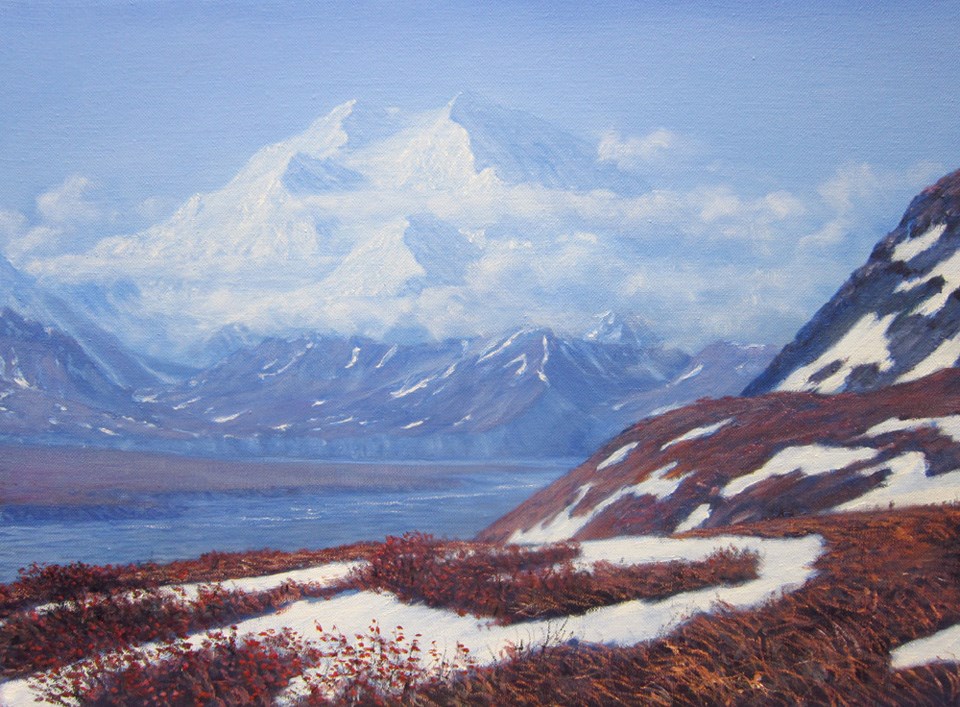 Denali and Wonder Lake
and
Denali on a Blue Day

Denali is a wonderful subject for a landscape painter. Towering above its surroundings, Denali catches the ever-changing northern light. The beautiful, pristine environment with many available viewpoints creates an endless number of scenes worth painting. During my time as an artist in the park, I filled a sketchbook with drawings. Using these drawings, memory and experience I painted these two small oil studies, along with about twenty other studies, back in my studio.

The painting "Denali on a Blue Day" was from drawings done on the trail above Eielson Visitor Center, and the painting "Denali and Wonder Lake" was painted from drawings done up on one of the small hills above the lake. Because I use drawings as my source material, these images are as close as can be to what I saw and experienced during my wonderful time in the presence of Denali.
— David Rosenthal, 2015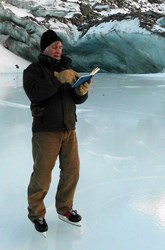 David Rosenthal
, of Cordova, AK, grew up in Maine and graduated from the University of Maine at Farmington in 1976. He moved to Alaska in 1977 and has lived in Cordova ever since. From 1989 to 1999, he spent four austral winters and six austral summers down on the ice. He was a participant in the National Science Foundation Antarctic Artist and Writer Program for a summer and winter at McMurdo Station, and a winter at Palmer Station, and worked for a NSF contractor for two winters and five summers. He spent three months in 2004 at Summit Camp on the Greenland Icecap as a science tech and painted in his spare time. He continues to travel around Alaska and the Arctic to pursue his interest in high latitude landscapes.
Last updated: March 29, 2017