Kevin Muente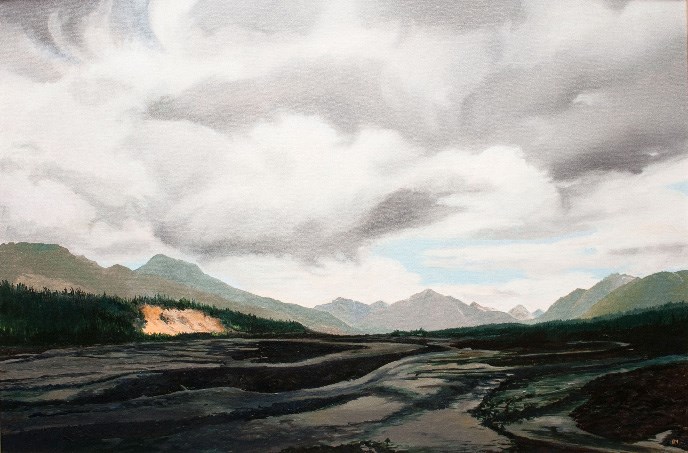 Late June, Upstream Teklanika River
"Late June, Upstream Teklanika River" grapples with Denali's ever changing light. My hopes are that viewers will associate the transitory nature and dramatic qualities that this landscape possesses. The point of view of this painting is from the bridge looking upstream. June 30, the day that I was there, the clouds rolled back and forth over the river bed with sun occasionally spot lighting certain areas of the landscape. The foreground of the painting is quite dark due to the fact that directly above us was a massive rain cloud ready to spill.
I painted the cliff face vibrantly bathed in sunlight. Moments later the darkness of the clouds engulfed everything.
— Kevin Muente, 2005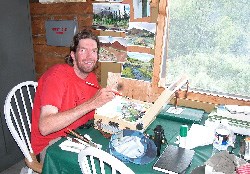 Kevin Muente is Assistant Professor of Painting at Northern Kentucky University. He saw a change in his spirit and his artwork when he first experienced the powerful landscapes and large spaces of the western United States. He seeks to share the sense of awe he has felt in these places with others through his work. Visit his website.
Last updated: March 29, 2017