Melanie Mowinski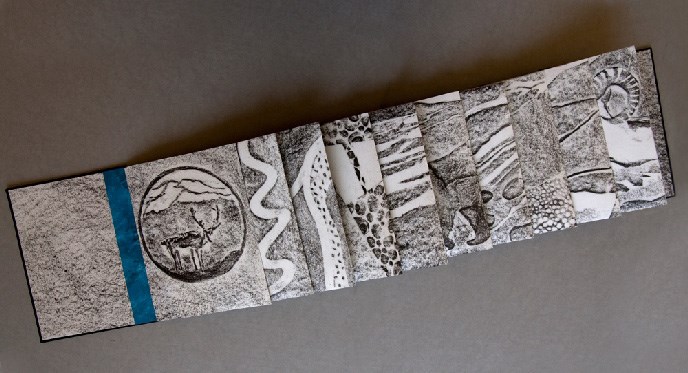 Alaska Book
When I applied to the residency program, I planned to make tree rubbings. But when I arrived to the treeless tundra, I needed a new idea. So each day I created a tiny book to represent the day's experience.
For this piece, I transformed the images from the books into collages, and then made rubbings of them. The images are bound into an accordion flagbook, allowing the viewer to glimpse portions of each page. Just like Denali, you can never see all of it at once. Denali is a majestic and unpredictable place, revealing its lessons in its own time.
— Melanie Mowinski, 2008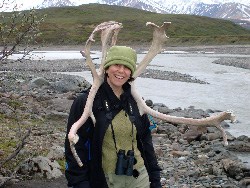 Melanie Mowinski is a paper and book artist who explores patterns in time and nature through documentation and collaborations. Visit her website.
Last updated: March 29, 2017