David Mollett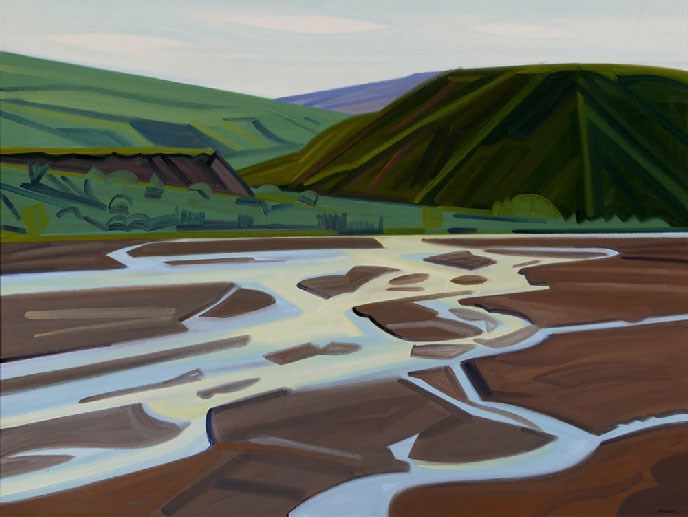 East Fork of Toklat River
My painting, "East Fork of the Toklat River," was done on site over a few mornings in June during my residency in 2003. My painting method is to first block in the subject roughly then to follow with several coats of paint refining all the articulations with each pass. I like to get the whole painting wet each time I work on it, rethinking all my previous decisions, hopefully improving their accuracy and feel for the light. In Alaska, June is generally the best month for steady day to day weather and light so it was an excellent time to capture the morning sun on the braided river.
— David Mollett, 2003
David Mollett is well-known for his brightly-colored paintings of the dramatic scenery of the Arctic National Wildlife Refuge and areas in and around Denali National Park. He owns the Well Street Art Company, a contemporary art gallery in Fairbanks and was the 2002 guest curator at the Anchorage Museum of History and Art. He has had solo shows throughout Alaska and his work is included in all of the state's public art collections. Visit his website.
Last updated: March 29, 2017