Janice Kasper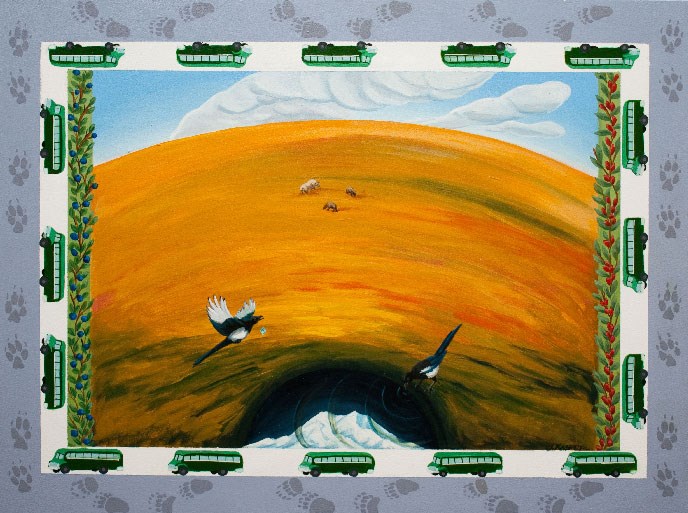 Denali, Late August '07
This painting combines my favorite and most lasting experiences of my residency in Denali — such as finding wolf and bear tracks along the rivers, eating the blueberries and trying the soap berries that the bears were eating at that time, enjoying the playfulness of the magpies and watching and waiting for the green transport buses. The hill across from Sable Mountain was a favorite place to visit in the evening and since the park was coming into fall colors it would be golden in the evening light. In all it was a wonderful experience, one that will influence my work for years to come.
— Janice Kasper, 2007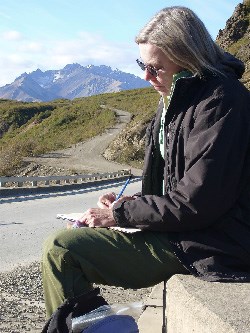 Janice Kasper is a painter who uses oil paints to provide poignant and whimsical portraits of wildlife and their environments. Her work reflects her passion for habitat conservation, but she also strives to provide fun and introspective images for her viewers. Visit her website.
Last updated: March 29, 2017