Gina Hollomon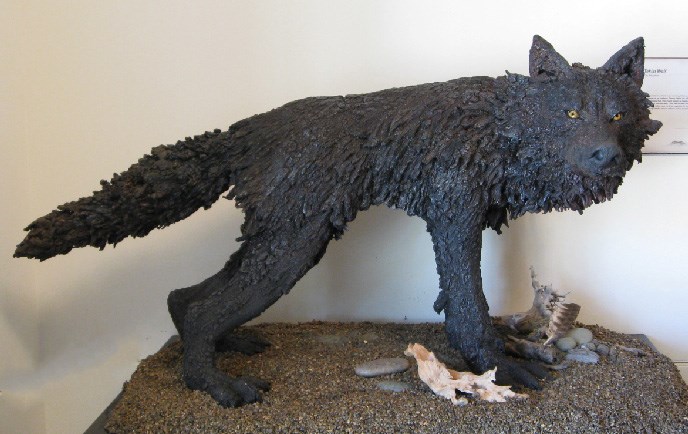 Toklat Wolf
In the wee hours, almost every morning, I had one of the most thrilling and haunting experiences of my residency. Directly behind the cabin, wolves howled as they returned from an evening hunt. Then I heard answers as howls of welcome came from a den situated a mile upriver from the cabin.
I only saw one wolf during my residency, a large black male with watchful yellow eyes. He is the inspiration for the Toklat Wolf. The howling of the wolf pack, along with the memory of those curious penetrating yellow eyes are etched forever in my soul.
— Gina Hollomon, 2011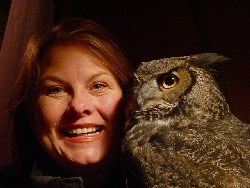 Gina Hollomon is a studio clay artist from Anchorage, Alaska who has a background in biology. She has created several installations including life-size flocks of sandhill cranes, pintails, and Canada geese appearing to fly in one window, up a staircase, and out another window at the Nordale Elementary School in Fairbanks . She has gained inspiration from her volunteer work with the Bird Treatment and Learning Center in Anchorage , and is looking forward to absorbing and observing the natural rhythms of Denali. Visit her website.
Last updated: March 29, 2017