Richard Fruth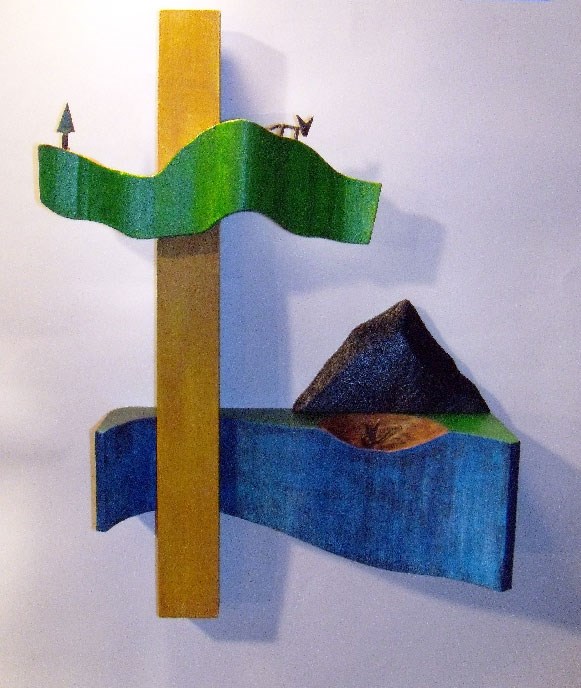 It's Beautiful and Yet Dangerous in the Wide Open Spaces
I knew I was in a strange and unpredictable place with an endless plot. The densely packed forest areas are visually stunning but the amount of population before my eyes is confusing. Sometimes, the vast overlapping trees create a visual vibration that gives the illusion the caribou that once were in the foreground has vanished behind the pine curtain.
The wide opened space is far more interesting. The capability to see any animal in the distance is phenomenal. They are a dot on the landscape, so minuscule. Blending in with the hills and tundra and at the same time but being a separate part from the surroundings.
While hiking on the main road that follows along the East Fork River leading into the Poly Chrome Glaciers, I saw a caribou struggling in a kettle pond. The experience was overwhelming with joy and then unexpectedly filled with sadness as I witnessed the caribou exhausting all of his strength to remove himself from the pond. Further in the distance a lone wolf was watching the struggling caribou and perhaps myself. Cautiously the wolf traveled towards the caribou, stopping occasionally to check his bearings and if there was additional activity in the area. The suspense was gut wrenching and as much as I wanted to help the caribou, I knew I could not become an active participant. Realizing, the unraveling outcome is no different than a traffic accident that occurs in the city. This is the average rush hour day in Denali and the passing conversations between the animals may be friendly or brutal.
— Richard Fruth, 2010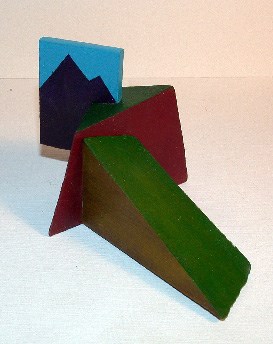 Mount Pendelton Study
Mount Pendleton has an indescribable beauty that drives me wild. Mount Pendleton is visible from the East Fork south cabin window. I want to know more about this mountain. Who is it named after, how many people attempted to climb her and how many people succeeded?
Everyday, I studied Mount Pendleton, carefully noting the changes in the atmosphere, once vivid bright green tundra with neutral tones of the brown riverbed suddenly changed to dull grays and charcoal blacks; it is these are the simple nuances that define Mount Pendleton.
Today, the rain clouds are keeping her undercover and out of sight from any conversation. As I was hiking towards her I felt invited to have an intimate dialogue, to learn more from her and what she has to offer. Suddenly her appearance changed and she was no longer inviting. Quietly and in distinct pronunciation, she tells me she wants to be left alone. It was at this moment, I realized she would become hostile when least expected.
— Richard Fruth, 2010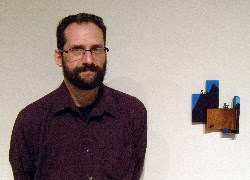 Richard Fruth is a sculptor from Cincinnati, Ohio. Richard's sculptures have a whimsical, humor-based aesthetic and are often made out of wood, bronze and paint. Richard received a Bachelors of Fine Arts degree in Photography in 1994 and a Master of Arts in Studio Arts in 1998 at Ball State University, Muncie, IN. Thereafter, he pursued a Master of Fine Arts degree in sculpture in 2001 at University of Cincinnati. His artwork focuses on two points of interest; the narrative, such as telling stories relating of the past, future, biological or psychological. His second point of interest, focuses on the use or abuse of the English language, specifically how language becomes repetitive, negative and sometimes humorous. He is represented by Sandra Small Gallery in Covington, KY.
Last updated: March 29, 2017