Erik DeLuca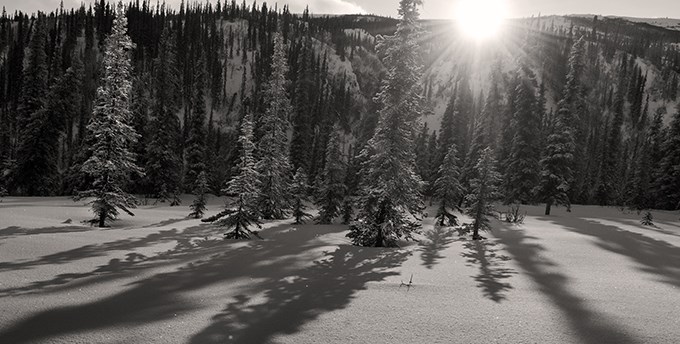 Winter by Erik DeLuca

For Chamber Orchestra, Voice, and Recordings of Silence (2011-2013)

Duration:

13 minutes, 34 seconds
Download a complete music score for "Winter" for Chamber Orchestra, Voice, and Recordings of Silence by Eric DeLuca (2011-2013), 37 pages, PDF 11.7MB
During the winter solstice of 2011-12 I skied out to the Savage Cabin in Denali National Park where I stayed for nine days as a component of an Artist-in-Residence position. Out there, in the frozen hush, there were moments where I perceived no sounds between the rhythms of my breath. Within these moments of silence, where time seemed to stop, I started imagining sounds. These imagined sounds, in a sense, became "Winter." During the residency I spent time reflecting on my musical past and how it could inform my future artistic pursuits. I thought about the politics of musical borrowing, the collaborative process, genre blurring, and issues of framing. These concepts, in addition to my engagements through ecoacoustic tasks, ground "Winter."
— Erik DeLuca, 2012
Sonic Portraits: Winter in Denali
"Silence moves way beyond the absence of sound and into personal metaphors for how we explore everyday life." — Erik DeLuca, composer
Composer Erik DeLuca worked with students from the Denali and Nenana Borough School Districts during January 2012 to interpret the winter soundscape of Denali. DeLuca spent a week at the snowbound Savage Cabin, Mile 13 along the Park Road taking field notes and recording natural sounds in preparation to compose an original piece of music. Post residency, Erik took students on a field trip into the park where they explored the winter soundscape through listening and writing exercises. The group discussed the nature of silence and how we interpret it in these natural spaces.
Click on the following images and listen to the sound recorded in the park by Erik DeLuca during his residency as well as original poetry read by the participants in the winter soundscape field exercise.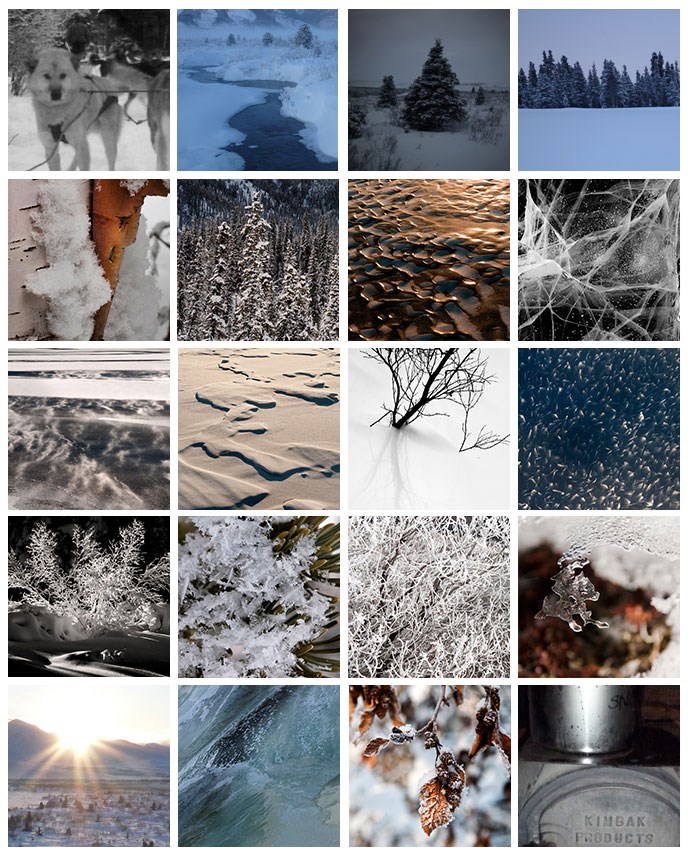 "It was all put together like a symphony. The sound of people's feet on the snow. The deep breathing and the chatter of teeth." — Ani Mudge, Nenana High School, 2012
Images represented above include:
Erik DeLuca is a composer, sound artist, and scholar of sound. As an Artist-in-Residence and "social science" researcher in the National Park system (Grand Canyon, Denali, North Cascades, Isle Royale, Wrangell-St. Elias, Crater Lake, and Acadia) he has taken to fieldwork-esque experiential modes of making. His music has been played by Ensemble Signal, members of eighth blackbird, Todd Reynolds, Splinter Reeds, Vicky Chow, Andie Springer, Talujan, Vicki Ray, Dither, Fairbanks Summer Arts Festival Orchestra, and Friction. He is a lecturer in the music department at the University of Virginia. Visit his website.
Last updated: September 29, 2015