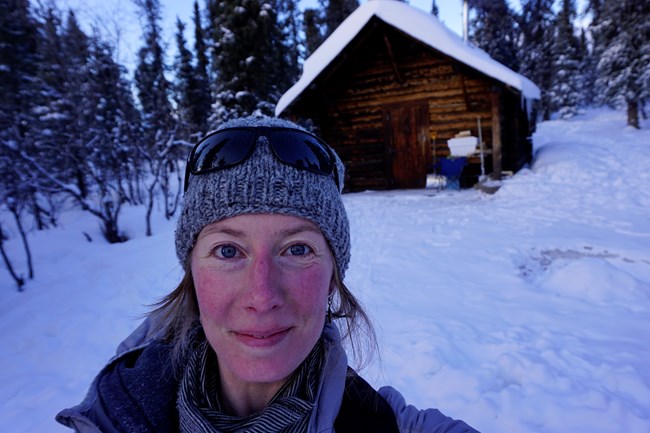 My days at the Savage Cabin brought a heightened sense of spatial awareness in a vast, frozen wilderness, yet my brain searched for patterns in the expanse of solitude. This experience offered a chance to observe the subtleties of winter in Interior Alaska: shifts and shadows of light returning, great horned owl calls cutting through the patter of falling snow, the woodstove's erratic crackle of sap and water warming, evenings cast by a waxing moon, feverish tracks of snowshoe hares through spruce trees, the trickle of flowing water under ice, and many more observations I will use in my practice.
Using wax, found materials, and scrap metal, Katie's work reflects on loss, memory, and identity in a rapidly changing northern landscape. Katie moved to Southeast Alaska after receiving a BFA in painting from the University of Wisconsin-Stout, and now lives in Haines. She was a featured artist for the
United Nations Framework Convention on Climate Change
, and has published and shown her work internationally. She recently participated in a month-long residency in North Iceland and was the Winter Artist-in-Residence in Denali National Park & Preserve.
Visit Katie's website