Trine Bumiller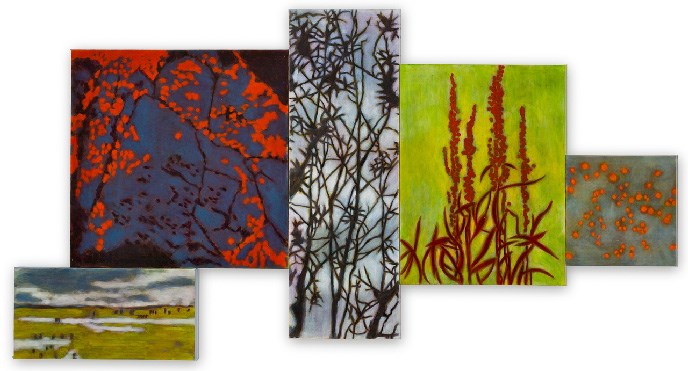 Unquiet
My paintings reference the natural world. Images are abstracted and recombined to convey the patterns, rhythms and underlying forces inherent in our immediate environment, both near and far. Merging the reality of place with the memory of experience, altering colors, forms and perspectives, and through multiple transparent glazes, the work suggests an alternative universe in which connections are made between memories and experiences.
In Denali I embraced a relationship with the landscape that was both intimate and grand. Exhilaration tempered by solitude presented the landscapes as it is, somber but bold, still yet powerful. "Unquiet" refers to both the immensity of the landscape and its transcendent loneliness. The painting exits in the liminal space between the imagined and the physical, and the individual and the universal.
— Trine Bumiller, 2013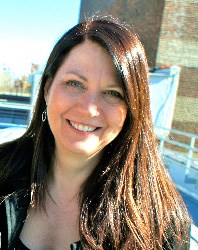 Trine Bumiller is a graduate of The Rhode Island School of Design. She has exhibited nationwide, including the Cincinnati Art Museum, Las Cruces Museum of Art and the University of Wyoming Art Museum. Grants include: Colorado Council on the Arts Artist Fellowship Award, Grants to Artists and Organizations Award, and Arts Innovation Award from the Colorado Federation of the Arts. Trine has attended residencies at Yaddo and Denali National Park. Trine has completed public art commissions for the City and County of Denver and the University of Colorado. Private collections include the Four Seasons, HSBC, AT&T, Hewlett Packard, Century Link, the University of Iowa and Denver Children's Hospital. She is represented by Robischon Gallery in Denver, Kathryn Markel Fine Arts in New York and Zg Gallery in Chicago. She lives and works in Denver, Colorado. Visit her website.
Last updated: March 29, 2017