Lorraine Bubar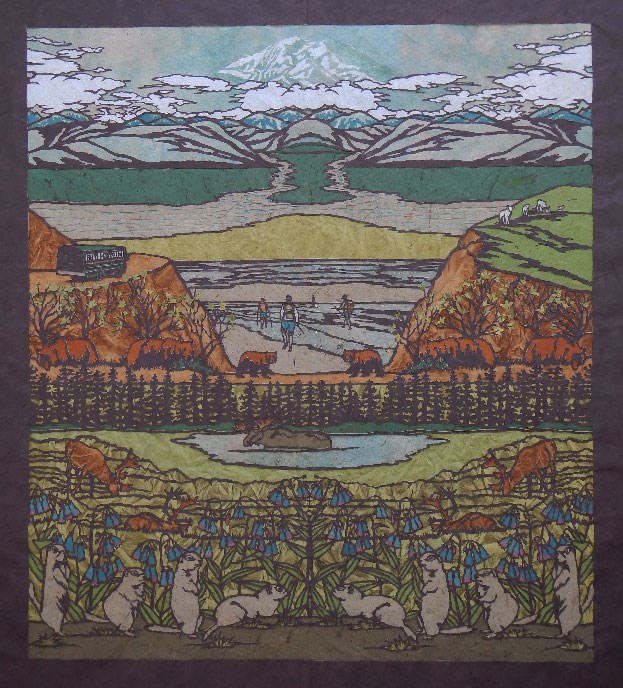 Denali
My Artist­-in-­Residency gave me the unique opportunity to immerse myself in the diversity of life, colors, and textures thriving in the vast wilderness of Denali National Park. Hiking every day, rain or shine, amongst the wildflowers and over the spongy tundra was a memorable experience which I have attempted to capture in my recent work. My painterly, intricate papercuts illustrate the simultaneous strength and fragility of this mountain environment, while echoing the same strength and fragility of the paper medium. Papercutting is an art form created in countries around the world, and in these cultures many tales occur in mountain environments ­ places that hold beauty, drama, and intrigue. The work I created after my stay in the East Fork cabin tells the story of my experience within the park. Mountains, with their inherent magnitude and mystery, will always be an inspiration for travelers, climbers, writers, artists, and dreamers alike.
— Lorraine Bubar, 2014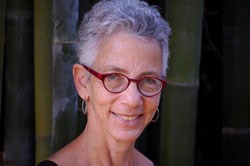 Lorraine Bubar
's interest in papercutting developed out of a love of traveling the world, hiking in its mountains, and a desire to honor its diverse cultures through an art form that crosses the boundaries of culture, art, and craft. Her papercuts capture the fragility and beauty of different environments with their intricate lacework of cut and layered papers. Before turning her energies to papercutting, she worked in the animation industry and as a studio arts instructor. She has exhibited her papercuts, watercolors, and mixed media artwork in numerous exhibits in the Los Angeles area, where she lives, and abroad. She is currently illustrating a children's book to be published in 2014. Visit her
website
.
Artist-in-Residence Lorraine Bubar and host Cinnamon Dockham appear in a live conversation on July 4, 2014

Duration:

16 minutes, 21 seconds
Last updated: March 29, 2017