Marian Berger-Mahoney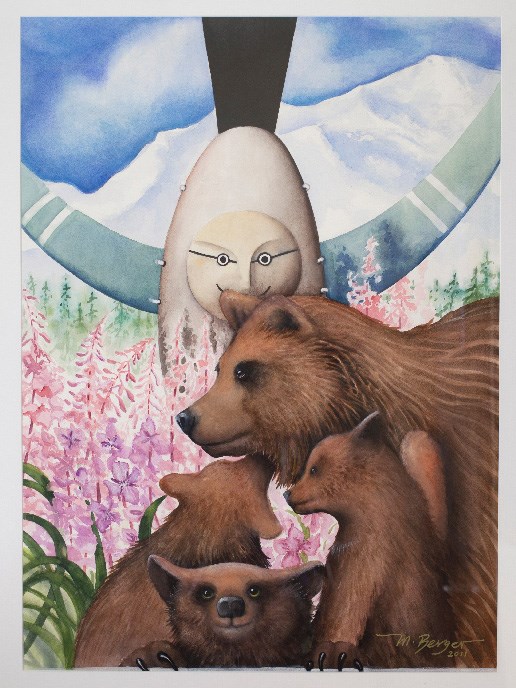 Denali Spirits
This piece is a blessing, an invocation of the three elemental spirits I experienced during my residency: human, animal, and mineral. It is important to place the human experience within the realm of these places, which is why so much of my work focuses on the use of artifacts and the relation to place.
The mask is Athabascan, Deg hit'an from the lower Yukon. It is a messenger mask representing a crow. Runners wore the mask on their way to other villages to invite them to a ceremony performed to increase the abundance of wildlife.
There was one point during my residency when I had a close encounter with a grizzly bear near the cabin, and while I felt no fear at the moment, there was instead this deep, personal connection to its spirit that has resided with me ever since.
— Marian Berger-Mahoney, 2011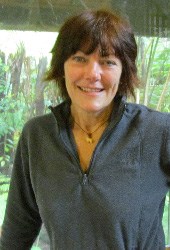 Marian Berger-Mahoney is a painter from Volcano, Hawaii. Currently she is concluding a three year project for the San Diego Zoological society illustrating a book entitled Living Endemic Birds of Hawaii. She grew up camping, hiking, and horseback riding in Alaska and in the early seventies studied red foxes residing at the East Fork Cabin. She is planning to create two-dimensional pieces that are representational close-ups, such as the inner beauty of a wildflower. Visit her website.
Last updated: March 29, 2017