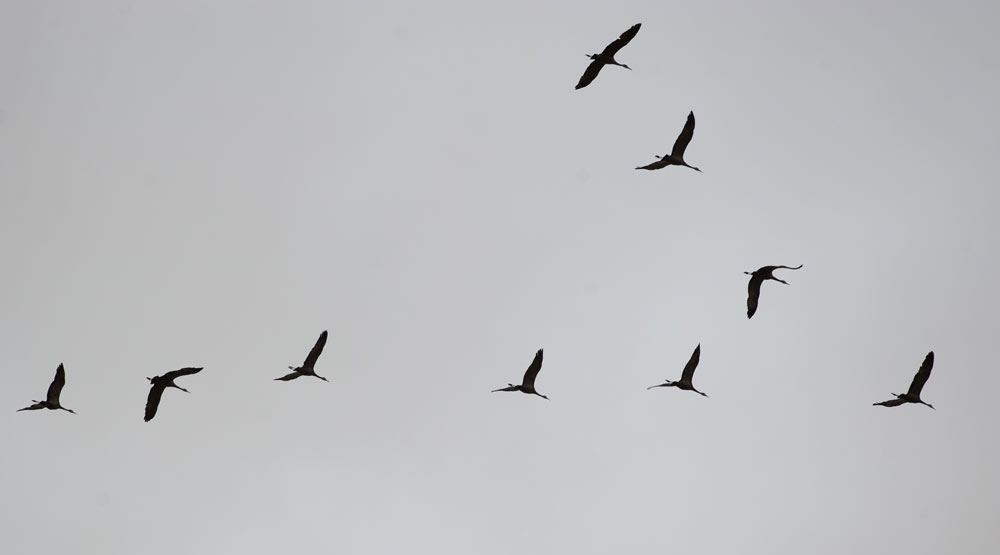 NPS Photo / Kent Miller

In an effort to keep up with your hiking partner, you don't stop to address the hot spots on your feet and they quickly worsen into blisters. Or perhaps you look back to see you're far ahead of the group and you can't hear them trying to communicate with you. Maybe you all sit down to set up the stove and find that nobody brought the fuel pump. In the middle of a long trip, you realize your expectations for this backcountry adventure are much different than your partner's.
 
If you haven't been in any of these situations before, you might know someone who has. Luckily, these stories of misadventure in the backcountry are avoidable with clear communication and good team selection.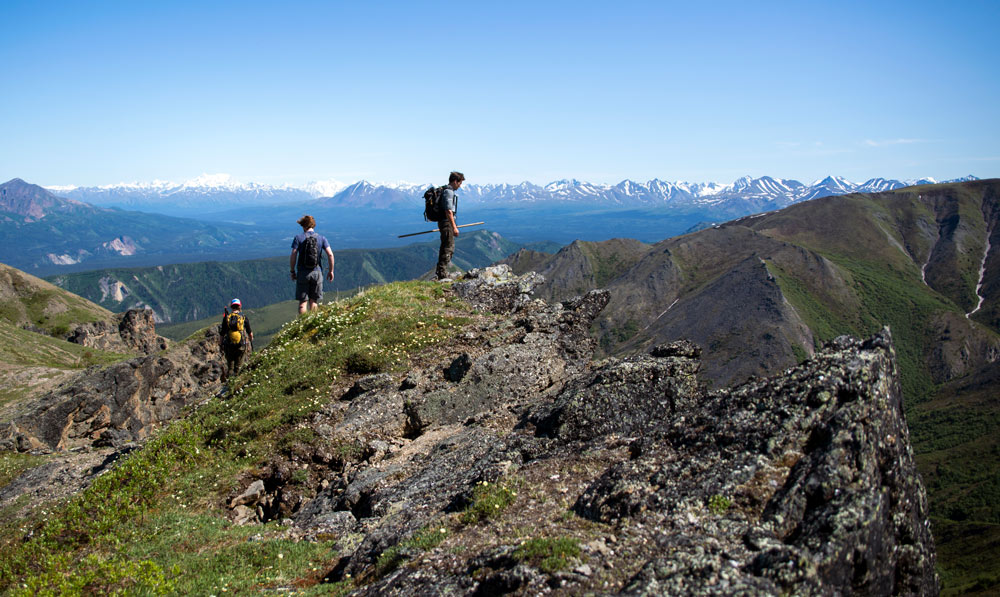 NPS Photo / Claire Abendroth
 
The first of the Leave No Trace Principles is to "Plan ahead and prepare." Before arriving in Denali National Park for your trip, you will likely look at maps, pore over the unit descriptions, or make lists of the gear you will need to pack. Remember that choosing compatible backcountry partners is another key component of preparedness.
 
For starters, the size of your group will impact your trip in several ways. Your group size may affect which backcountry units are available to you. Our quota system ensures that you will encounter few other hikers, and it helps us maintain the wilderness in pristine condition. However, units are limited by the total number of people staying in them for the night. On a typical summer day, this means that a group of two will generally have more options than a group of six. Group size also affects hiking dynamics. Once you're out there, large groups tend to travel slower and cover fewer miles. If you are looking for solitude, large groups are louder and leave a greater impact on the landscape and your wilderness experience.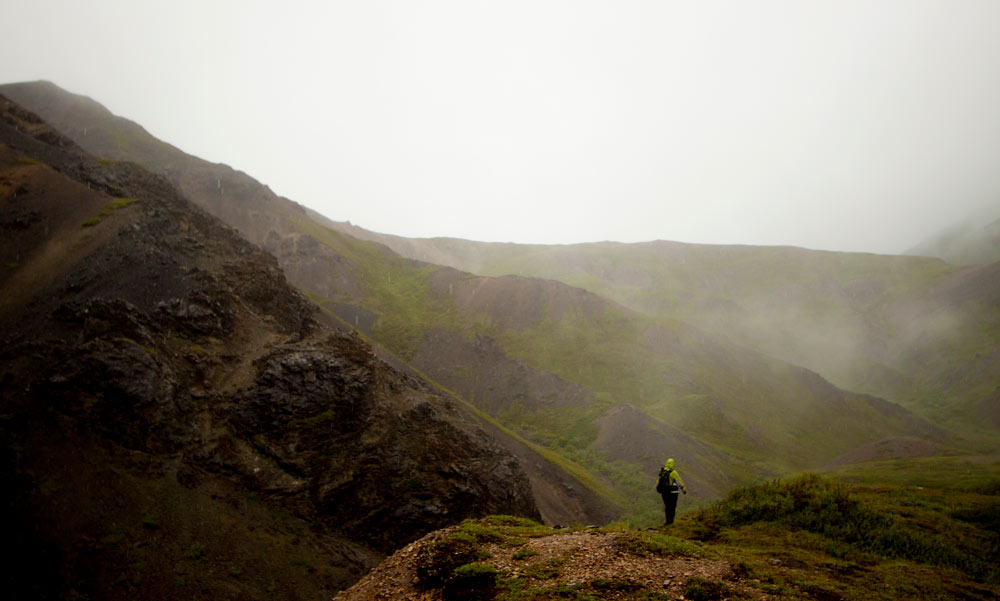 NPS Photo / Charlotte Bodak

As you choose partners, look for others who have similar desires and expectations, as well as a comparable skillset. Before arriving in Denali, discuss the goals of your trip with your team and make an honest assessment of your abilities. If you hike with someone with more or less experience, be careful not to succumb to the "expert halo." Each member of the group should know the goals of the trip, have the skills and equipment needed, and should be confident in contributing to decision-making. Don't blindly rely on the most experienced member to lead the trip.
Good group selection is about more than matching skills and abilities. It is important to be familiar with your backcountry partner's comfort zone and risk tolerance, and to know how they might react outside of that zone. When choosing a proposed itinerary at the Backcountry Information Center, clearly outline all expectations and alternatives with your group. Every member should have as much information as possible, including a weather forecast, knowledge of the proposed route, potential hazards, and a plan in case of emergency.
Once you're in the backcountry, always be flexible and make sure everyone is participating in decision making. Check in with your partners often to make sure you're on the same page and still having fun. With any group, avoid falling into a herd mentality; speak up for yourself if you're feeling pressure to leave your comfort zone, and remember to listen to concerns others may have too.
Finally, don't forget one of the most crucial members of your team: your emergency contact. This should be someone responsible who is not in the backcountry with you. Give them your planned itinerary, a physical description of all party members, and the date and time when you plan to be out of the backcountry.
We venture into the backcountry for different reasons. Some of us seek solitude and stillness, to slow life down and enjoy its simplicities. Some of us aim to cover big miles and to find what we're truly capable of in the raw Alaskan wilderness. Denali's six-million acres allows you to do either. If you adequately prepare, choose hiking partners with similar ambitions, and maintain flexibility, you'll be on your way to a great trip. So, where to?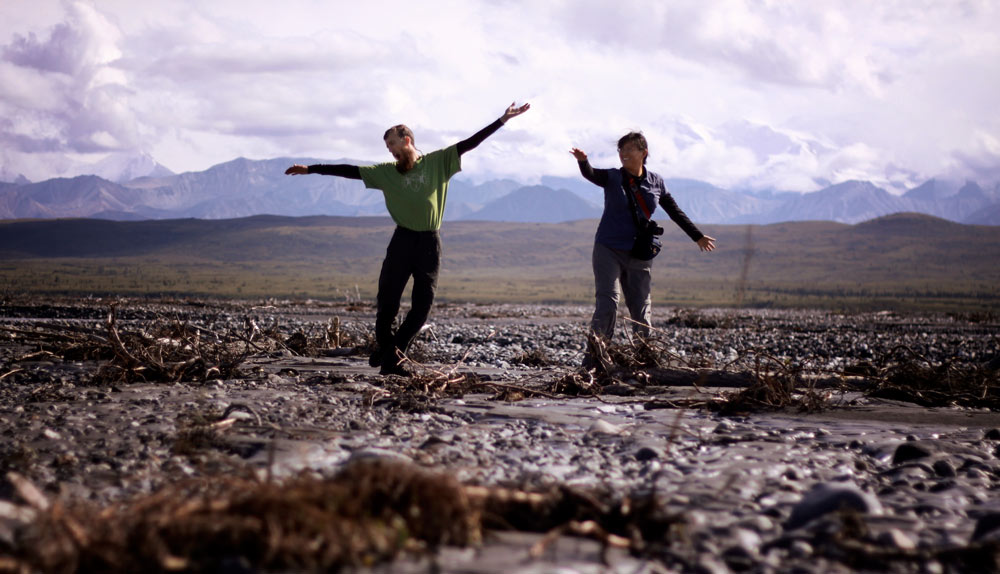 NPS Photo / Charlotte Bodak