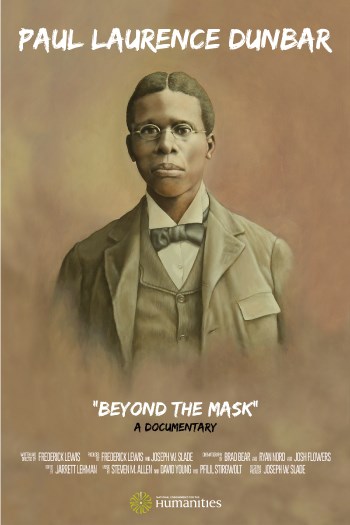 Paul Laurence Dunbar:
Beyond the Mask
On April 1st, 2017, the park hosted an exclusive showing of the brand new documentary film on the life of Paul Laurence Dunbar. Paul Laurence Dunbar: Beyond the Mask is a new film showcasing the life and legacy of internationally renowned poet. Written and directed by Frederick Lewis, and co-produced by Lewis and Joseph Slade, the film took more than eight years to make and received support from the Ohio Humanities and major funding from the National Endowment for the Humanities.

Paul Laurence Dunbar: Beyond the Mask features Bing Davis, James Pate, Herbert Martin and LaVerne Sci and a host of others, and is a production of the Central Region Humanities Center at Ohio University. For more information on the film, visit the film's website.

Visit the Dunbar House Historic Site page for information about the Paul Laurence Dunbar House Historic Site.