Ongoing River Restoration Projects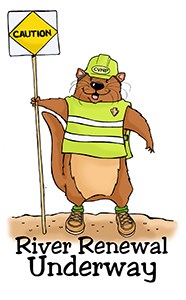 To play our part in improving the health of the watershed (the land around the river), the national park and its partners are embarking on a number of large-scale restoration projects.
The projects will result in long-term benefits to the Cuyahoga River, but occasional short-term closures to public use of the Towpath Trail and other areas in the park. The National Park Service is working to finalize dates for the projects. However, at this time, we are unable to predict when the short term closures will occur.
We will notify the public about any closures of the Ohio & Erie Canal Towpath Trail. Stay up to date by checking
our alerts page.
Also be sure to keep an eye out for Ollie the Otter! Anytime you see him, it is a reminder that our River Renewal is Underway!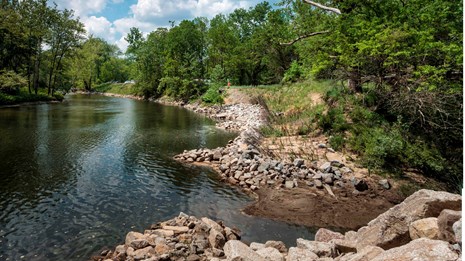 Happening Now
Although these projects have been in the planning and funding stages for several years, we expect the on-site work will be completed within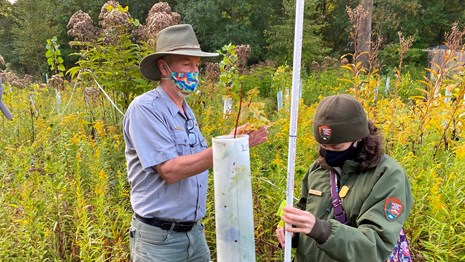 River Restoration: Long-Term
Ranger, park scientists, and volunteers all came out to plant trees in the Wetmore Area to improve the Cuyahoga River's health.
Last updated: September 1, 2021