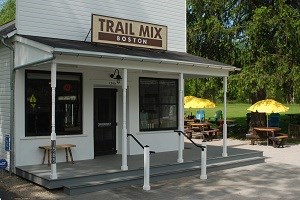 Eating
In addition to having many restaurant choice around the perimeter of the park, there are options for dining in the Village of Peninsula.
Conservancy for Cuyahoga Valley National Park operatives two retail outlets in the park known as Trail Mix Boston (open April through October) and Trail Mix Peninsula (open year round). In addition to offering locally made Mitchell's Ice Cream, snacks and a variety of beverages, Trail Mix stores offer their own line of grab-and-go meal options.
Sleeping
There are several camping options in and near Cuyahoga Valley National Park. In addition, many major hotel chains offer lodging options along the boundary of the park. The park offers 5 primitive campsites that must be reserved ahead of your stay.