East Rim Trail System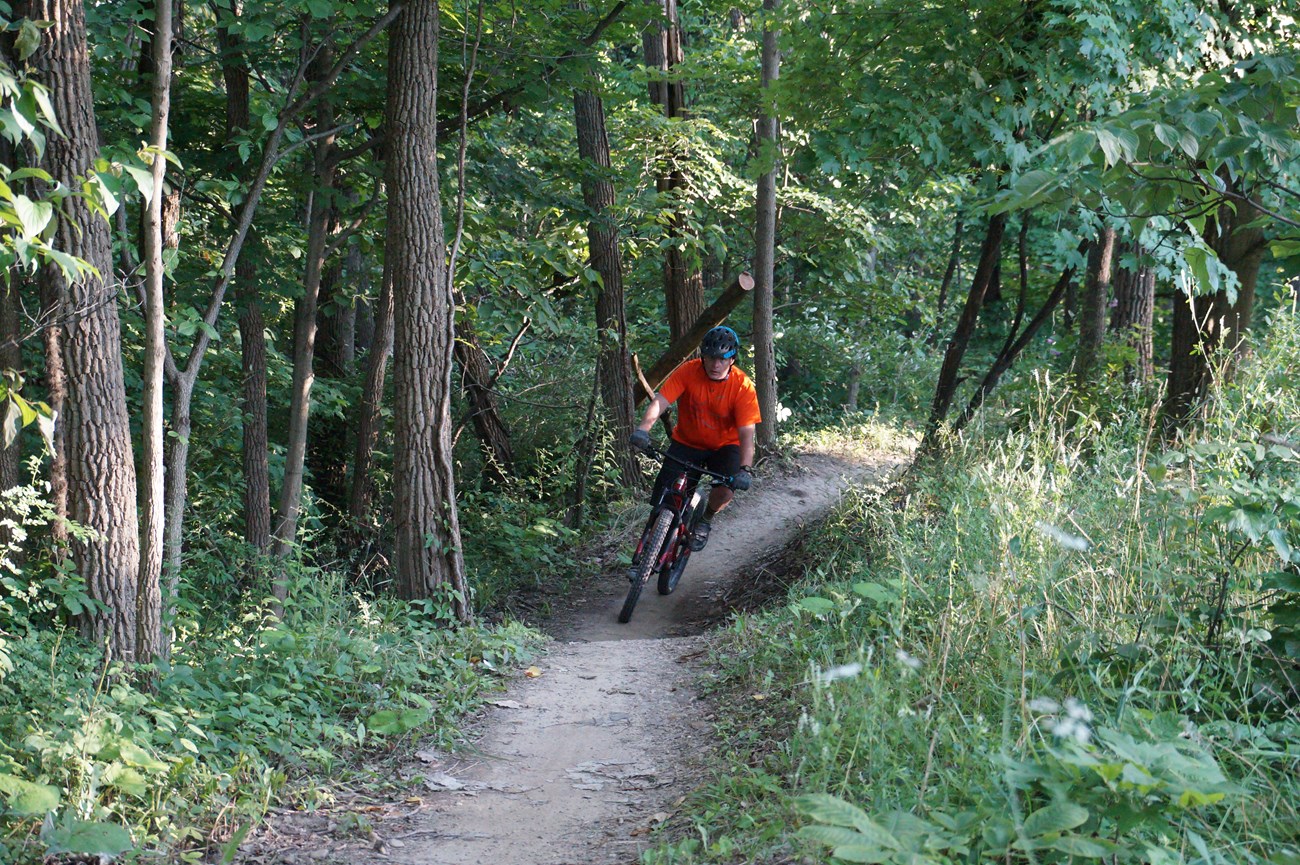 Cuyahoga Valley's First Mountain Bike Trail
The East Rim Trail System has stunning views, varied terrain, exciting obstacles, and an element of adventure for anyone who explores it. The trail is designed for mountain bikers, but hikers and runners can challenge themselves on the varied trails in the system.
Location & Trail Map
East Rim Trailhead: 281 Boston Mills Rd, Peninsula, OH 44264

Take Route 8 to Boston Mills Road. Go west on Boston Mills Road, past Olde 8, and park at the Bike & Hike Trailhead parking lot. You'll ride your bike north on the Bike & Hike Trail a short distance before you come to the access point for East Rim Trail.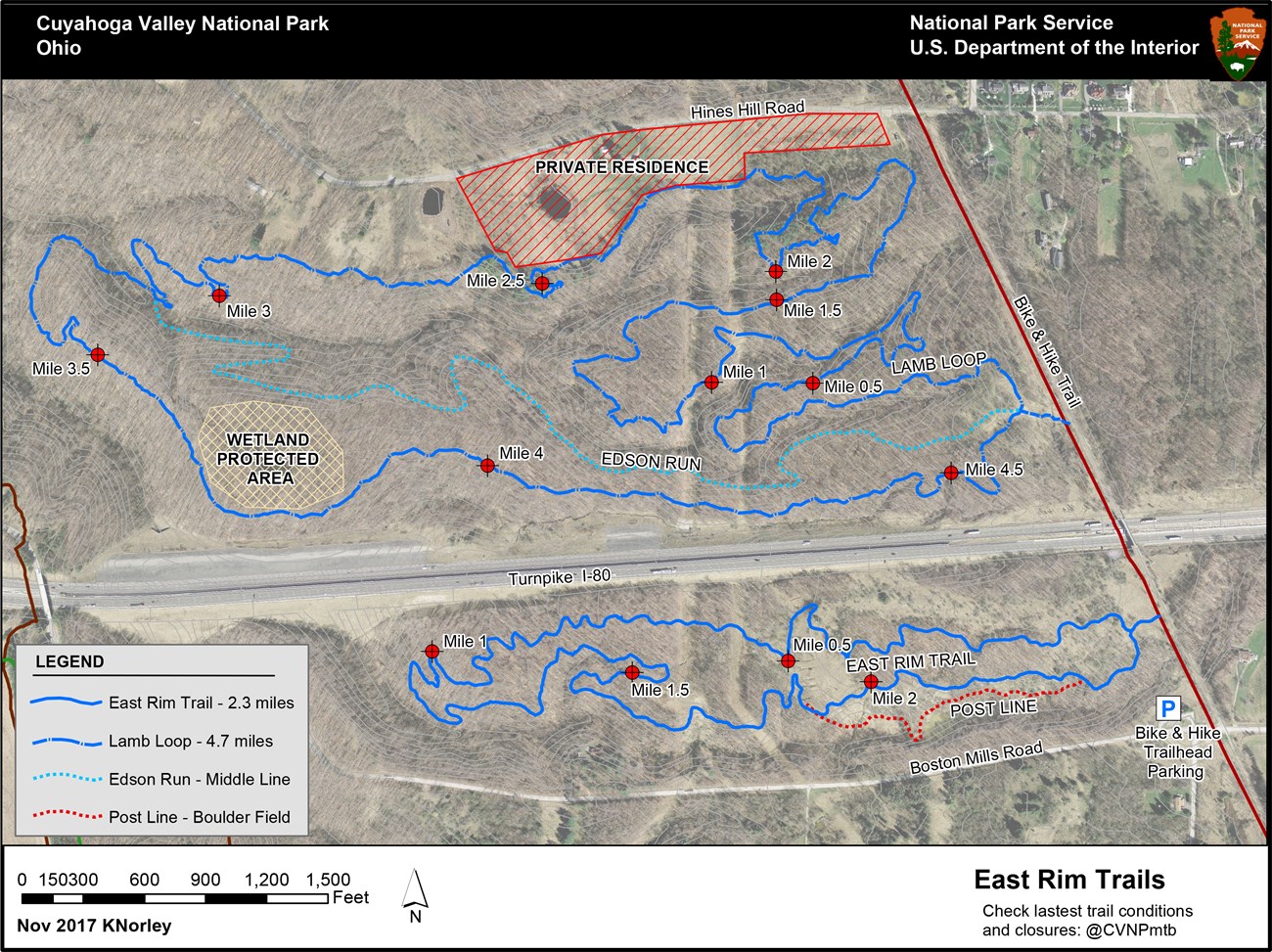 Alerts & Closures
Always check the status of the East Rim Trail before heading out. Riding on wet trails can seriously damage the trail tread. In good conditions the trail is open 6 am - 11 pm for bikers and as posted for other trail users. Check the status on Twitter with the link below.
Pets are not permitted on mountain bike trails
Level of Trail Difficulty
East Rim Trail: A 2.3-mile trail for intermediate level bikers

Lamb Loop: A 4.7-mile trail for intermediate level bikers

Post Line: A shorter technical trail

Edson Run: Under construction

The trails in this system are considered moderate hiking.
Trail Partnerships
The East Rim Trail project is another example of a strong partnership between the Conservancy for Cuyahoga Valley National Park (Conservancy), National Park Service (NPS), and community organizations. For this project, the Conservancy and NPS are working closely with the Cleveland Area Mountain Bike Association (CAMBA) to create a world-class mountain bike trail for Ohio's national park. Together, we've developed a strong partnership in the development and construction of the East Rim Trail project.

We want to thank CAMBA volunteers for assisting with trail building and providing National Mountain Bike Patrol members who assist, educate, and inform all trail users to enhance their recreational and riding experience on the East Rim Trail. Learn more about CAMBA's mission and activities.
Other Mountain Bike Trails in the Park
Bedford Singletrack
A 9.9-mile loop composed of 10 distinct sections. The trail is located in the Bedford Reservation of Cleveland Metroparks. Visit their website for more information.
Hardy Road Mountain Bike Trail
Located in the Hampton Hills area of Summit Metro Parks. The trail is over 5 miles long and includes beginner, moderate, and intermediate sections, with plans to add advanced trails. Visit their website for more information.
Last updated: January 10, 2022