Music & Arts in the Valley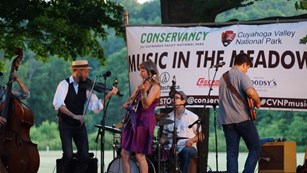 National Park Concert Series
From lively folk concerts to outdoor jam sessions, there's something for every music enthusiast!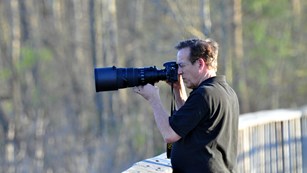 Art and Photography
Check out the art and photography events and shows in the park!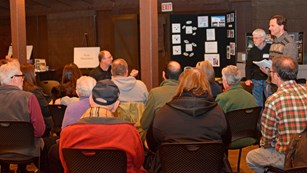 Lyceum Distinguished Speakers
Fostering fresh perspectives and lasting connections, Cuyahoga Valley Institute's Lyceum series presents in-depth and engaging content.
---
Call the Cultural Arts Hotline at 440-546-5998 after 2 p.m. the day of an event for up-to-date ticket availability and severe weather cancellations.
---
Locations:
Akron-Summit County Public Library (Main Branch)
60 South High Street, Akron 44326
Boston Township School House
1775 Main Street, northeast corner of SR 303 and Riverview Road, Peninsula 44264
Canal Corners Farm & Market
7243 Canal Road, at intersection with Tinkers Creek Road, Valley View 44125
Canal Exploration Center
7104 Canal Road, intersection of Canal and Hillside roads, Valley View 44125
Everett Covered Bridge
2370 Everett Road, 0.5 mile west of Riverview Road, Peninsula 44264
G.A.R. Hall Museum
1785 Main Street, Peninsula 44264
Happy Days Lodge
500 West Streetsboro Road (SR 303), 1 mile west of SR 8, Peninsula 44264
Howe Meadow
4040 Riverview Road, 4 miles south of SR 303, Peninsula 44264
John S. Seiberling Gallery on the Hines Hill Campus
1403 West Hines Hill Road, Peninsula 44264
M.D. Garage
Adjacent to Boston Store Visitor Center, located at 1548 Boston Mills Road, east of Riverview Road, Peninsula 44264
Last updated: November 21, 2017