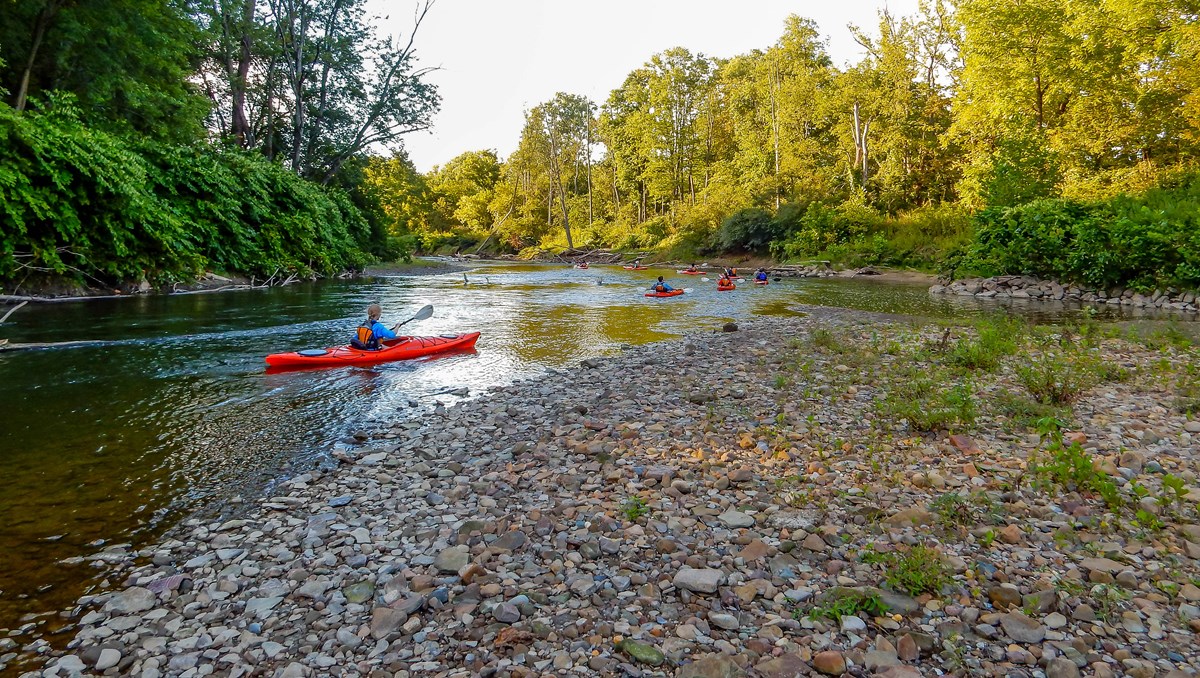 The primary waterway within Cuyahoga Valley National Park is the Cuyahoga River. We are presently developing strategies to protect and enhance river values, including adequate and safe approaches for recreational river use. We do allow kayaking and canoeing in all of our ponds in the park, but motorized boats are not permitted on the lakes and ponds. Learn more about the history of the river here.
While use of the river is not prohibited, there are several concerns that should be taken into consideration.

Canoeing and kayaking the river can be dangerous and the park does not maintain the river for paddling.
Paddle at your own risk –you are responsible for your own safety. Always be aware of your surroundings, weather and water level. Know your equipment, limits and skills.
Don't paddle alone, and let someone know your plans and when you expect to return.
Update on Cuyahoga River Use:
NPS staff recently completed three temporary, primitive access sites for paddlers at the Boston Store Visitor Center, Red Lock, and Station Road Bridge Trailhead as part of a study to look at recreational use on this stretch of the Cuyahoga River. This area is open to public river use but the park does NOT clear hazards within the river. A dangerous low-head dam is present at Station Road that requires a portage. Paddlers must be experienced and paddle at their own risk. Remember to review
Nowcast
in advance of any river use.
Commercial use of the Cuyahoga River is not being authorized at this time. For more information visit our permits page.