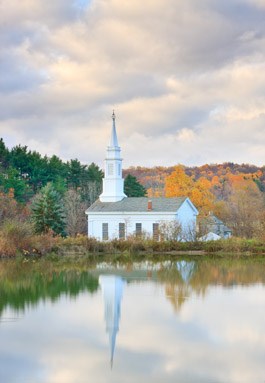 Located in Cuyahoga Valley National Park
From the gentle glide of the beginner slopes to the more challenging pitch of the advanced slopes and moguls, Boston Mills/Brandywine serves skiers and snowboarders of all ages and levels of expertise. Each resort has at least one terrain park. Grooming is done nightly, to provide a nice surface for skiing and snowboarding. Visit the new Polar Blast Snow Snow Tubing Park at Brandywine Ski Resort.
Visit their website here.
The 16 reservations of Cleveland Metroparks consist of over 21,000 acres of various landscapes and attractions for visitors to enjoy. The Park District is commonly referred to as the "Emerald Necklace" because the reservations encircle the city of Cleveland. Two of the reservations, Brecksville and Beford, fall within the boundaries of Cuyahoga Valley National Park.
Hale Farm & Village, located in the Cuyahoga River Valley near Bath, Ohio, is an outdoor living history museum and a premier collection and property of Western Reserve Historical Society. Daily mid-19th century life is depicted through dozens of historic structures, farm animals, heritage gardens and artisan demonstrations such as candle-making, blacksmithing, sawmilling, and hearth cooking.
More than 9,000 acres, with 13 developed parks, conservation areas, and more than 120 miles of trails, including three sections of the Towpath Trail. Four park units are within Cuyahoga Valley National Park: Furnace Run, Deep Lock Quarry, Hampton Hills, and O'Neil Woods. The F.A. Seiberling Nature Realm is nearby.