Date:
November 10, 2010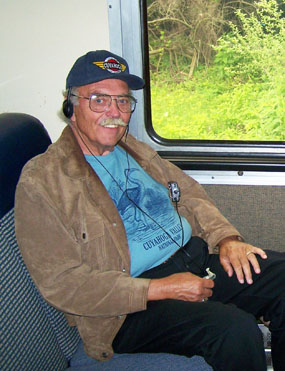 Cuyahoga Valley Scenic Railroad
PO Box 158, Peninsula, OH 44264
www.CVSR.com Phone:
1 (800) 468‐4070
Fax: (330) 657‐ 2080
FOR IMMEDIATE RELEASE – Tuesday, November 2, 2010
Contact: Kelly Steele: Director of Marketing
(330) 657‐1915 / ksteele@cvsr.com
Veterans Honored with Free Train Ride on Veterans Day
Departing Rockside Station in Independence
Peninsula, Ohio – Cuyahoga Valley Scenic Railroad (CVSR) announces a FREE train ride to honor veterans and their families on Thursday, November 11, 2010.
The train will depart from Rockside Station, located at 7900 Old Rockside Rd, Independence 44131, at 1 p.m. for a three‐hour excursion to Akron Northside Station and back. Passengers will be able to enjoy the Voices of the Valley audio tour, which describes the cultural and natural history of Cuyahoga Valley National Park.
The FREE tickets will be available at the Rockside Station 45 minutes prior to departure, and will be awarded on a first‐come, first served basis. No advanced tickets are available. All current military members, veterans, and their families are invited.
For more information, visit www.CVSR.com.
Cuyahoga Valley Scenic Railroad is a not‐for‐profit, 501 (c)(3) volunteer supported organization operating in partnership with Cuyahoga Valley National Park and is dedicated to the preservation of passenger rail transportation in Cuyahoga Valley and the historic Ohio & Erie Canalway. CVSR is celebrating its 37th year of excursion rail service.