Date:
October 6, 2011
Contact:
Mary Pat Doorley
, 440-546-5995
Contact:
Ralph Davila
, 330-657-2909 ext. 109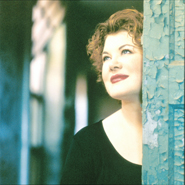 Brecksville, Ohio - The iconic singer/songwriter Maura O'Connell and her band will take the stage at 8 p.m. on Friday, October 16, 2011 at Happy Days Lodge in Cuyahoga Valley National Park. Doors open at 7 p.m. The concert is a part of the Cuyahoga Valley Heritage Series, presented by the National Park Service and the Conservancy for Cuyahoga Valley National Park, celebrating the cultural legacy of the Cuyahoga Valley. The series is sponsored by Courtyard Marriott-Akron/Stow, 89.7 WKSU, Lloyd L. & Louise K. Smith Foundation, and Cable 9.
Admission is $17 adults, $12 Conservancy members, and $5 children ages 3 - 12. General seating. Advance sales are available until 3 p.m. on Friday for that weekend's show by calling 330-657-2909 or stopping at Park Place in Peninsula, located at 1593 Main Street, in Peninsula 44264. You can create your own subscription series-enjoy three great Cuyahoga Valley Heritage Series concerts for one low price! No cash refunds, but tickets may be exchanged up to 10 days before the concert. Series prices: $45 adults, $30 Conservancy members, and $15 children ages 3 - 12.
From her first recorded appearance as a lead vocalist with the celebrated traditional Celtic group DeDanaan  in 1981, to her long time collaborations with Nashville artists Jerry Douglas, Bela Fleck and others, Maura O'Connell has married an unmistakable deep, rich, flexible voice and her signature talent for finding what's most potent in the work of a broad array of genre-jumping songwriters, to pull the audience right along with her--to the heart of a song.
"A lot of people think every singer is someone's puppet," explains Maura O'Connell from her home in Nashville. "That they are not fully invested in the song - that they are at the whim of a producer or a songwriter or a band. Singing has been denigrated like that for too long." Widely acclaimed throughout her career as a vocalist and interpreter of utmost grace and insight, O'Connell's most recent album is a defiant, boldly undiluted statement on art of singing. Naked With Friends  consists of thirteen tracks of singing - and nothing more - and is decisive evidence that singing is more than enough.
Happy Days Lodge, located at 500 West Streetsboro Road (State Route 303) in Peninsula 44264, 1 mile west of State Route 8, is a restored Civilian Conservation Corps structure that provides a rustic ambiance for folk and traditional concerts, theater, lectures, and special event rentals. For more information on rentals, call the Conservancy at 330-657-2909 ext. 119.
The Conservancy for Cuyahoga Valley National Park is a nonprofit organization created to engage public support for the park and provide services to enhance public use and enjoyment of the park. For more information about the Conservancy and its membership program, visit www.conservancyforcvnp.org or call 330-657-2909.
CVNP encompasses 33,000 acres along the Cuyahoga River between Cleveland and Akron, Ohio. Managed by the National Park Service, CVNP combines cultural, historical, recreational, and natural activities in one setting. For more information visit www.nps.gov/cuva or www.dayinthevalley.com or call 330-657-2752 or 800-257-9477.
-NPS-