Date:
July 24, 2012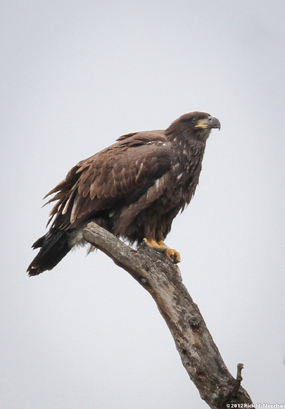 Brecksville, Ohio - The nesting bald eagle pair in the Pinery Narrows of Cuyahoga Valley National Park (CVNP) successfully raised one chick this year, and the eaglet recently fledged. The Pinery Narrows area is north of Station Road Bridge Trailhead in Brecksville, Ohio. Therefore, trail restrictions are lifted and the following areas are open.
 The railroad tracks and 30-foot right-of-way on either side are now open to all pedestrian traffic, from the Route 82 Bridge at Station Road visitor use area north to the railroad tracks at Fitzwater Road.
 The Cuyahoga River downstream of the Brecksville Dam to the Fitzwater Road Bridge is now open to all water activities (boating, fishing, and wading.)
CVNP encompasses 33,000 acres along the Cuyahoga River between Cleveland and Akron, Ohio. Managed by the National Park Service, CVNP combines cultural, historical, recreational, and natural activities in one setting. For more information visit www.nps.gov/cuva or call 330-657-2752 or 800-257-9477.
-NPS-