News Release
National Park Service reopens Canal Exploration Center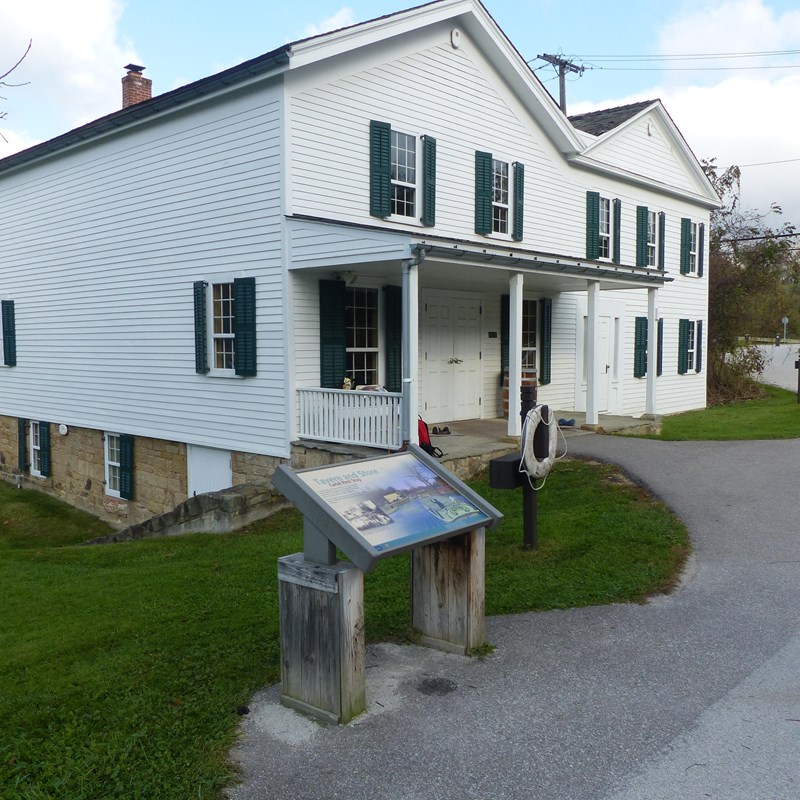 News Release Date:
August 3, 2021
Contact: Pamela Barnes, 440-241-5857
Brecksville, OH – Cuyahoga Valley National Park has reopened Canal Exploration Center in Valley View. The center is open Wednesday – Sunday 10 am – 4 pm.  
"Canal Exploration Center is an engaging destination for visitors of all ages to discover canal history. The exhibits aim to provoke curiosity about the Canal Era and help people explore its relevance to their lives today." Said Jennie Vasarhelyi, Supervisory Program Manager for Interpretation, Education, and Visitor Services.  
The historic building was used as a tavern, a general store, and a park visitor center prior to being renovated in 2014. Interactive touchscreens allow visitors to navigate a canal boat through a lock, explore the nation's canal system, or eavesdrop on Canal Chat conversations. Exhibits introduce how the canal was built, explore daily life on the canal, and highlight the impact of the canal system. Exhibits also consider the idea of progress and who benefits from it.  
Masks are required indoors for all visitors and staff, regardless of vaccination status. Days and hours of operation change seasonally. The center had been closed for the winter prior to the COVID-19 pandemic and is now reopening. Please visit the park website for updates on mask requirements and days and hours of operation.    
CVNP encompasses 33,000 acres along the Cuyahoga River between Cleveland and Akron, Ohio. Managed by the National Park Service, CVNP combines cultural, historical, recreational, and natural resources in one setting. For more information, visit us at www.nps.gov/cuva on Facebook ,Twitter or Instagram, or call 440-717-3890. 
-NPS- 
Last updated: August 3, 2021